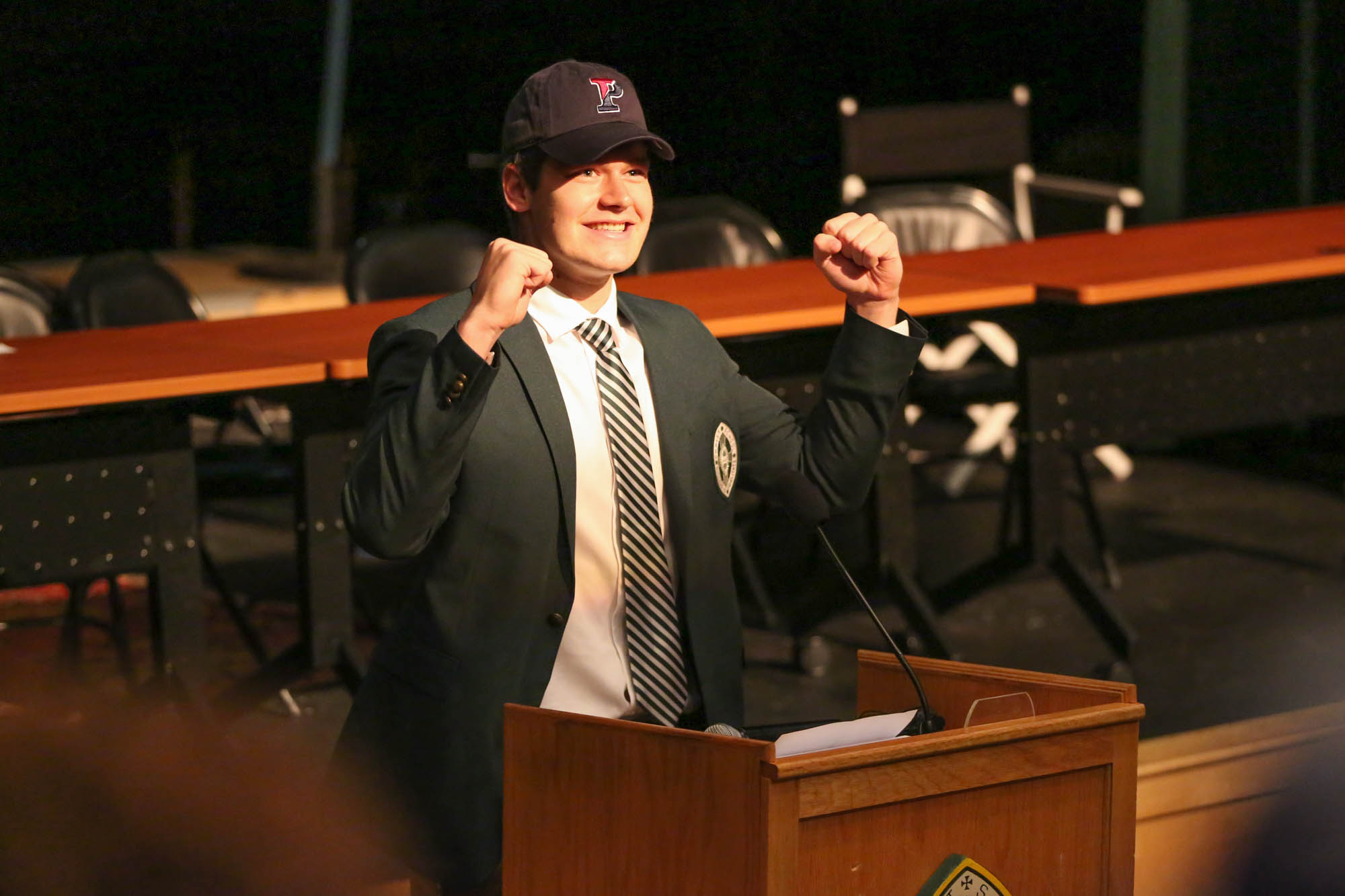 Brady Ioaniddis '22 tore up the rough draft to his Senior Speech earlier this week.
Life necessitated a complete revision.
Brady suffered the first serious injury of his football career last Friday and the emotional fallout has been just as painful as the sore hamstring. At the moment, he needs the aid of crutches to get around. 
"When one door closes, another one opens" was the overarching theme of Brady's new speech and he put quite an exclamation point on it, reaching for a college cap hidden underneath his green blazer.  
"I would like to announce my commitment to the admissions process at the University of Pennsylvania," Brady said, drawing a thunderous ovation from everyone in Pingree Auditorium.
Brady is a 6-foot-4, 230-pound defensive end/outside linebacker from Kitchener, Canada, a Proctor in Young House, and a member of the National Honor Society. With Friday's announcement, he becomes the fifth Christ School student-athlete in three years to make an Ivy League commitment.
"Make every moment you get to do something you love, make that moment the best," Brady said.
"You can never be certain how long you will get to do it. Life is unpredictable, you can't waste it. I still don't know exactly when I'll get to play a game again, but all I know when that times comes, it will not be taken for granted."