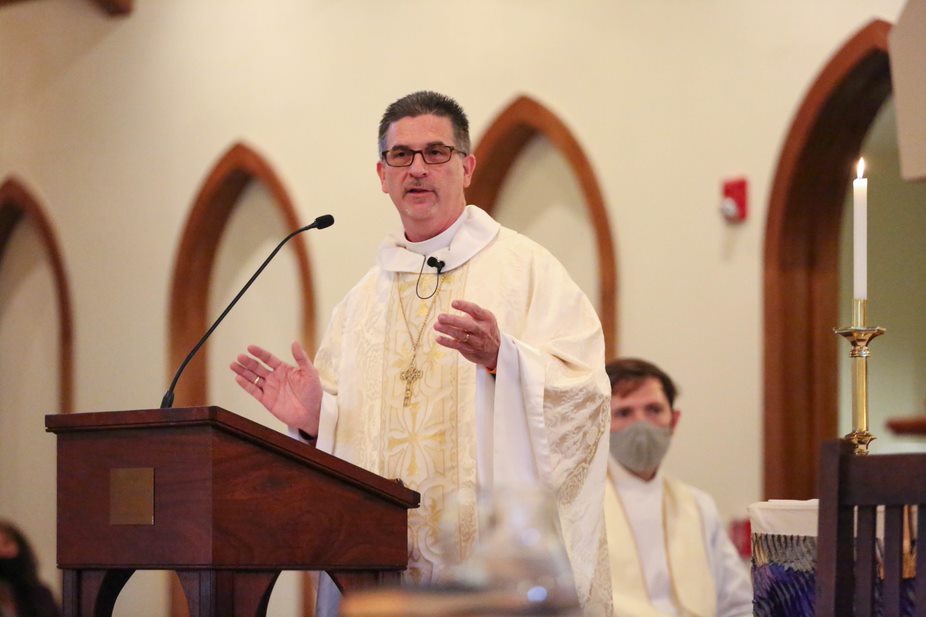 The Rt. Rev. José A. McLoughlin slipped off his Christ School mask Wednesday and took a moment to soak in the ambiance of St. Joseph's Chapel.
An annual visit to campus by the Bishop of the Episcopal Diocese of Western North Carolina is always a highlight of the Spring Semester. However, like many things in 2020, the yearly tradition was cancelled by the COVID-19 pandemic.
"I'm sure all of us in our own ways and different circumstances have experienced the highs and lows of this past year," McLoughlin said. "It has been so challenging in the midst of a lot of grief, a lot of racial and political tension, fear, and death."
The Bishop continued by saying that unconditional love for one's community and neighbor have never been more essential. Honesty, loyalty, empathy, and forgiveness are not only attributes valued in the Christ School community but necessary in the outside world.
McLoughlin is a member of Christ School's Board of Trustees and thus tuned into happenings on campus. He congratulated the Class of 2021 and the school in general for its accomplishments in the past year and had plenty of kind words for the mission put forth by retiring Headmaster Paul Krieger.
Three Greenies were baptized Wednesday and seven more were confirmed.