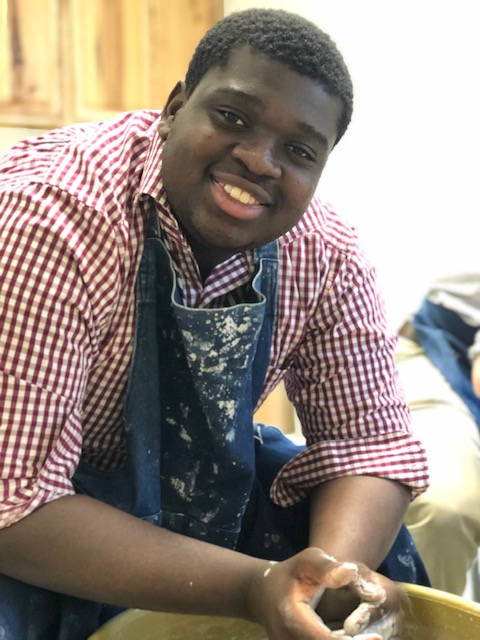 Stroll through the Kennedy-Herterich Art Studio on any given day and one of four pottery wheels may be spinning. Ceramics are a medium available to Christ School students for the first time this year. 
Looks may be deceiving if you observe a Greenie engrossed in his computer in the studio. Digital photography and design are being emphasized more so than ever before. 
Basic painting and drawing still have their place in the Art program. However, new means of expression are part of the vision that Erin Price has moving forward. Mrs. Price joined the faculty starting with the 2019-20 school year and brought with her more than a decade of teaching experience at schools all over the east coast. 
"Having the smaller class sizes like we do here really helps facilitate art the best," Mrs. Price said. "It's much easier to get one-on-one relationships with the students. I really value their input and a lot of the decisions made are driven by them. They seem to be interested in more tactile learning and not just the 2-dimensional status quo."
Class offerings have remained the same this academic year – Art I, Advanced Art, and AP Art History. Next year though, Art I will become much more centered around mixed media. And there will be an AP Studio Art course.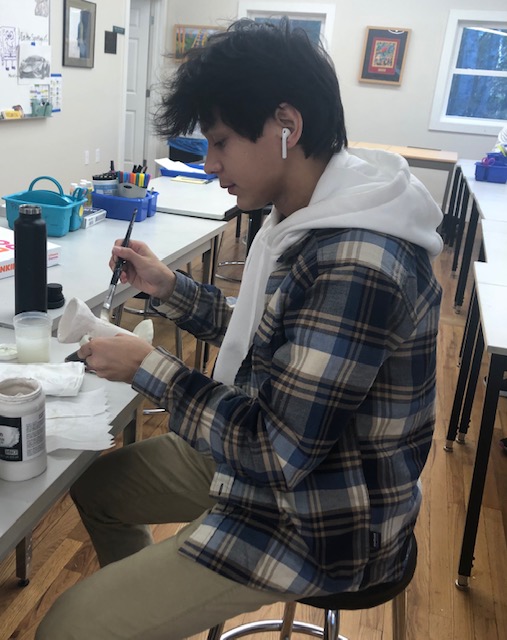 Mrs. Price is the faculty advisor for Christ School's Art Club as well. Her stated goal for the club is to make it a place "for practicing artists to hone in on their skills, develop their techniques and portfolios, collaborate with other artists like themselves, create bonds with the community through the arts, and learn how to work together through group projects that will beautify the school and the community."
William David '21 and Ethan Park '23 were accompanied by Mrs. Price for the Western North Carolina Regional Scholastic Art Awards on Feb. 9 at the downtown Asheville Art Museum. William won Silver Key awards for two digital pieces. Ethan caught the judges' eyes with one of his acrylic paintings. The boys' artwork will be part of an exhibition at the museum through March 9.