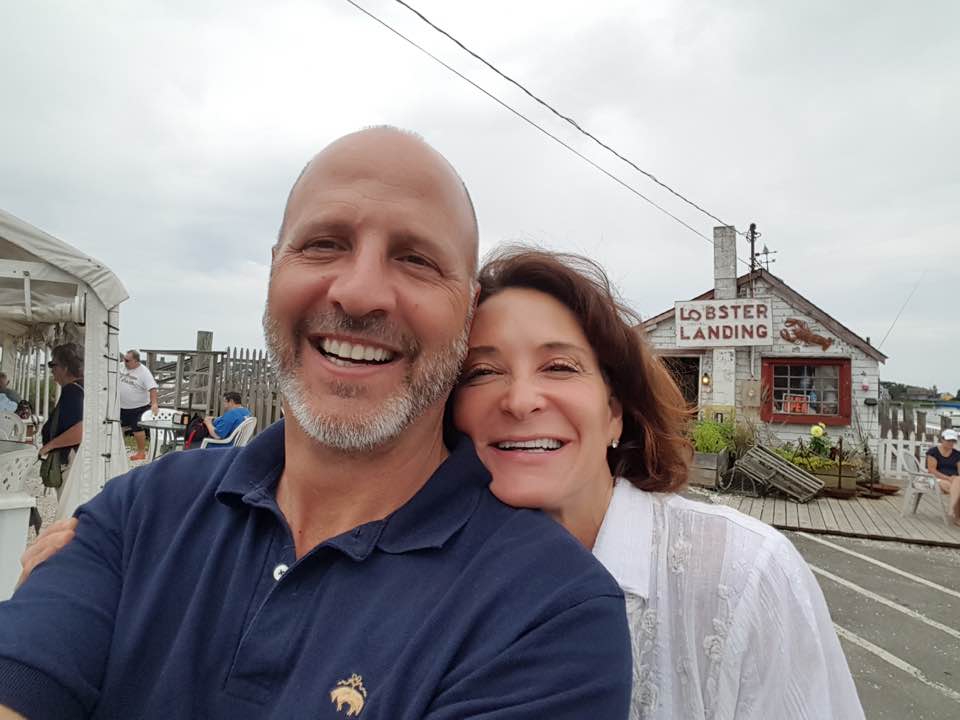 Restaurants are being hit about as hard as any industry during the COVID-19 pandemic. Especially restaurants that benefit from the tourism just across the street at Asheville's Biltmore Estate, which is presently closed to the public for the first time since World War II.
North Carolina Governor Roy Cooper announced an executive order on March 17 to halt all statewide dining-area service. The mandate left Anthony Coggiola '81 and his wife, Sherrye, in the same difficult position as many restauranteurs. The couple shut down The Cantina at Historic Biltmore Village more than two weeks ago, temporarily laying off their entire staff.
Anthony said the very next thought was what could he and Sherrye do for those workers and their extended families, a group of about 150 people. The solution was setting aside enough money to provide weekly meals for up to 18 months.
Every Wednesday, the staff of The Cantina will receive a box full of starch, protein, and vegetables through a project being called "The Cantina Comfort and Care Plan." The Coggiolas are sending out a restaurant-wide newsletter as an accompaniment, full of links to information that they feel is calming and helpful.
There is hope that "The Cantina Comfort and Care Plan" can extend to other hospitality workers in the Asheville area through the purchase of gift cards at this link. Asheville's WLOS News 13 covered Wednesday's distribution of boxes. Check out the TV coverage here. 
"The 'Care' is the box. The 'Comfort' is the reassurance that everything is going to be OK," Anthony said.
"When we had to lay everyone off, it really hurt. We look at these people as our extended family. We have a unique responsibility to take care of other people's children. If my daughter was away from me, I would want to know she is OK and someone is looking after her mental well-being as well as providing food. After all this happened, my wife and I were talking about it. We typically invest a certain amount of money each year into travel and other things. Why not divert that? We're committed to doing this for 18 months, even if we don't have to. Even if they go back to work, we're not going to shut it off until they recover. It's about providing comfort in an uncomfortable time. We are going to reopen at some point, we are going to rehire them, and learn from this."
The Coggiolas have owned The Cantina for 11 years. In good times, it is bustling almost every evening with diners enjoying a menu of Fresh Mex food and tequila bar.
Anthony is a member of the Christ School Alumni Council.
"I can't say enough about Christ School and the impact it has had on me," he said. "The school does such a great job in raising young men. I am very much a product of Christ School."