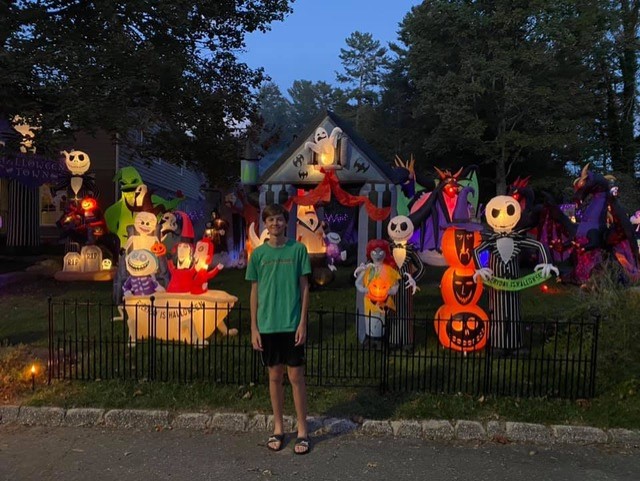 Long after the last piece of candy had been given out, Alex Rivera '23 was still carefully taking down Halloween decorations around his home in Brevard, N.C.
What would you expect when it took 75 hours to set up the display?
The Christ School junior has a taste for the ornate, namely inflatable characters. With the blessing of his family, Alex rigs up elaborate displays every Halloween and Christmas.
And these are not the everyday static inflatables. Many are animatronic with all kinds of light, sound, and movement. Some of the inflatables are situated in the front yard, while others are tethered to the house itself.
This year's Halloween display was up for about a month, and as you might imagine, attracted plenty of gawkers. Brevard is just over a half hour from campus. Alex not only did daily maintenance on the inflatables, but greeted people each night, including the families of faculty members Mike Mohney and Erin Price.
Alex submitted the Halloween display to Director of Service Learning Olga Mahoney for consideration as an alternative community service project. He vlogs about inflatables on the YouTube channel, "INFLA."