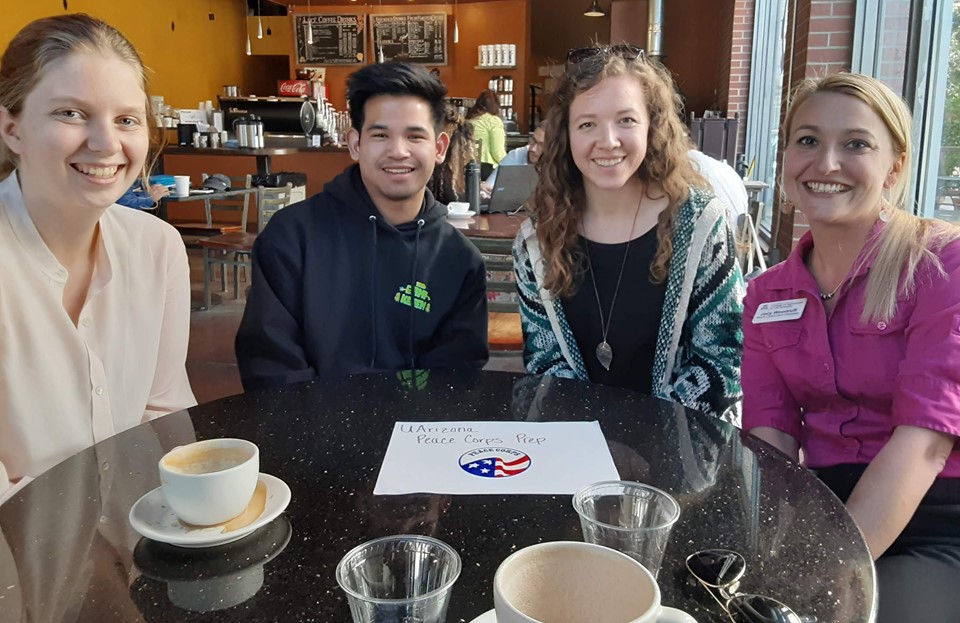 Aldo Mell '18 jokes that his closest friends from Christ School probably remember him as a serial complainer. All kidding aside, five years as a Greenie put Mell on the path to being a selfless leader at the University of Arizona. Mell serves as a resident assistant in the dorms, peer educator, executive vice president for the American Marketing Association, vice president for the Student Entrepreneurship Association, finance chair for the Moment of Magic Foundation, operations coordinator for Arizona's Camp Kesem, treasurer for the Rotary Interact Club, and a mentor with the Big Brother program. All the while, he is pursuing a degree in Applied Humanities with an emphasis on Public Health and a minor in Business Administration. Mell would like to go into the Peace Corps after he graduates from college.
Question: I don't know of many college students who could handle the number of responsibilities that you do. What is that like for you, and how has your experience been so far at Arizona?
Answer: It keeps me pretty busy and sometimes I get spread a little thin, but it's not too bad. It is nice here out west. You have decent weather and there are a lot of opportunities at a university as big as this one. I've tried to take advantage of those opportunities the best I can.
Question: What about the Peace Corps appeals to you?
Answer: I think just my past experience working through nonprofits and traveling the world (Mell has been to 11 different countries). It's important to realize what you have and give back to your community, give back to other communities if you can. You have got to remember there are other people out there with problems bigger than yours and give back. Now that I can give back, it's what I want to do.
Question: What stands out to you about your time at Christ School?
Answer: I didn't realize how well-prepared I was until I got to college. Not just the academics but being required to do community service and the dorm life. I matured faster and it allowed me to avoid a lot of the common freshman mistakes (in college).