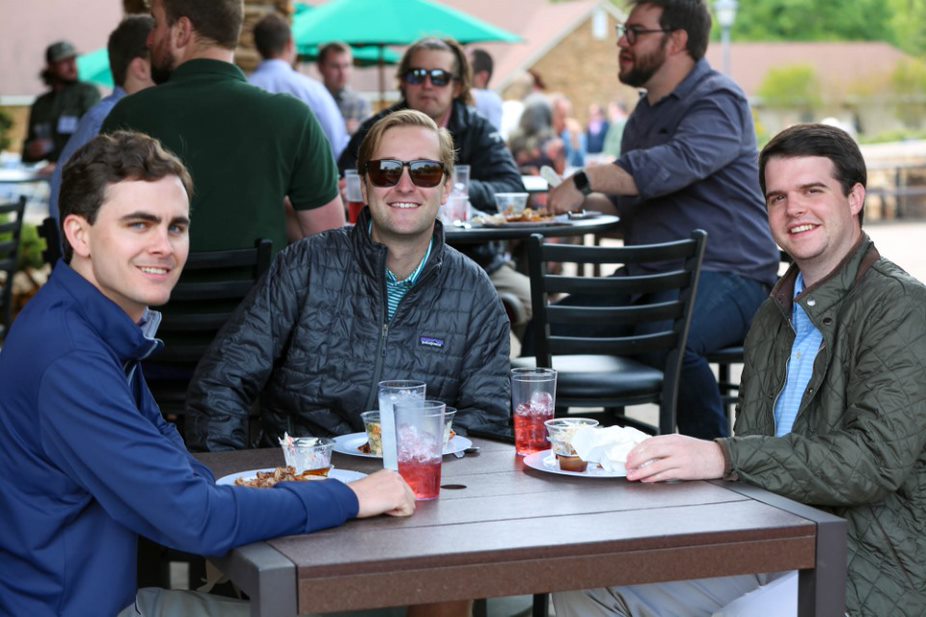 After two years in the making, Alumni Weekend at Christ School was worth the wait. 

Saturday's on-campus events included a Memorial Eucharist, an awards program for 2020 and 2021 winners, presentations by Headmaster Paul Krieger and Head of School-Elect Dr. Sean Jenkins, a question-and-answer session with a student panel, the Alumni Luncheon, and more. 
Award-winners were as follows:
Robert B. Moore III '90 Young Alumnus Award: Trey Newsome '06.
Robert B. Moore III '90 Young Alumnus Award: Matt Valentine '06. 
Headmaster's Award: Dale Sparacino. 
Bill Sewell '57 Service and Loyalty Award: Guy Campbell '00. 
Class Agent of the Year: Willie King '75. 
Alumni Achievement Award: Tom Curtis '81. 
Distinguished Alumni Award: Franklin F. Adams '96
Distinguished Alumni Award: Joe Massey '65. 
More photos from Alumni Weekend have been posted at Facebook.com/ChristSchool.org.