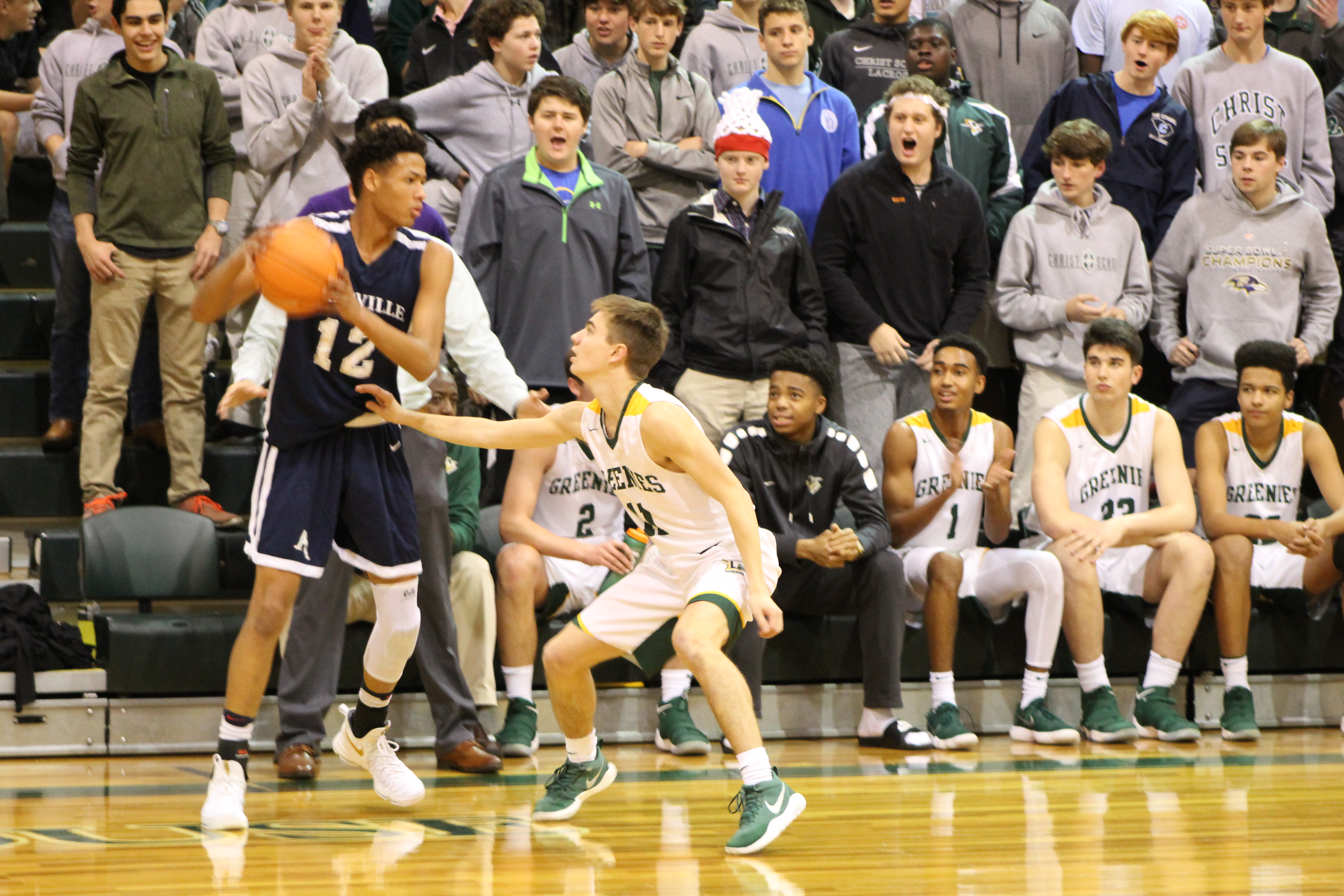 Varsity Basketball Wins 74-39 Against Asheville School
The Christ School varsity basketball team hosted Asheville School (4-1) on Tuesday, December 5 in the Greenie Dome. This was the first CAA Conference match-up of the year, and the first time the Greenies had seen a much improved Asheville School team. After 32 minutes of basketball, Christ School came out on top 74-39. Head Coach Jeff Depelteau lauded the defensive pressure he saw his team show, especially in the first half.
"We certainly defended them well, as they only had six field goals in the first half. It definitely set the tone for the rest of the day," said Head Coach Jeff Depelteau.
With a player or two out resting for Friday's 3A NCISAA matchup against Cannon School, the team was paced by Max LeCroy '18, who had a season-high 10 points. He also added 6 rebounds and 6 assists for a complete game. Other great performers were Kellen Graham '18, who suited up and had a wonderful game playing solid defense and got the home crowd going as he netted 8 points on the offensive end. Freshman Gabe Wiznitzer played and contributed on both ends of the court, scoring seven points, grabbing seven rebounds, and blocking three shots in the evening.
The team's next home conference game will be Christmas in the Greenie Dome on December 12th versus Rabun Gap-Nacoochee.