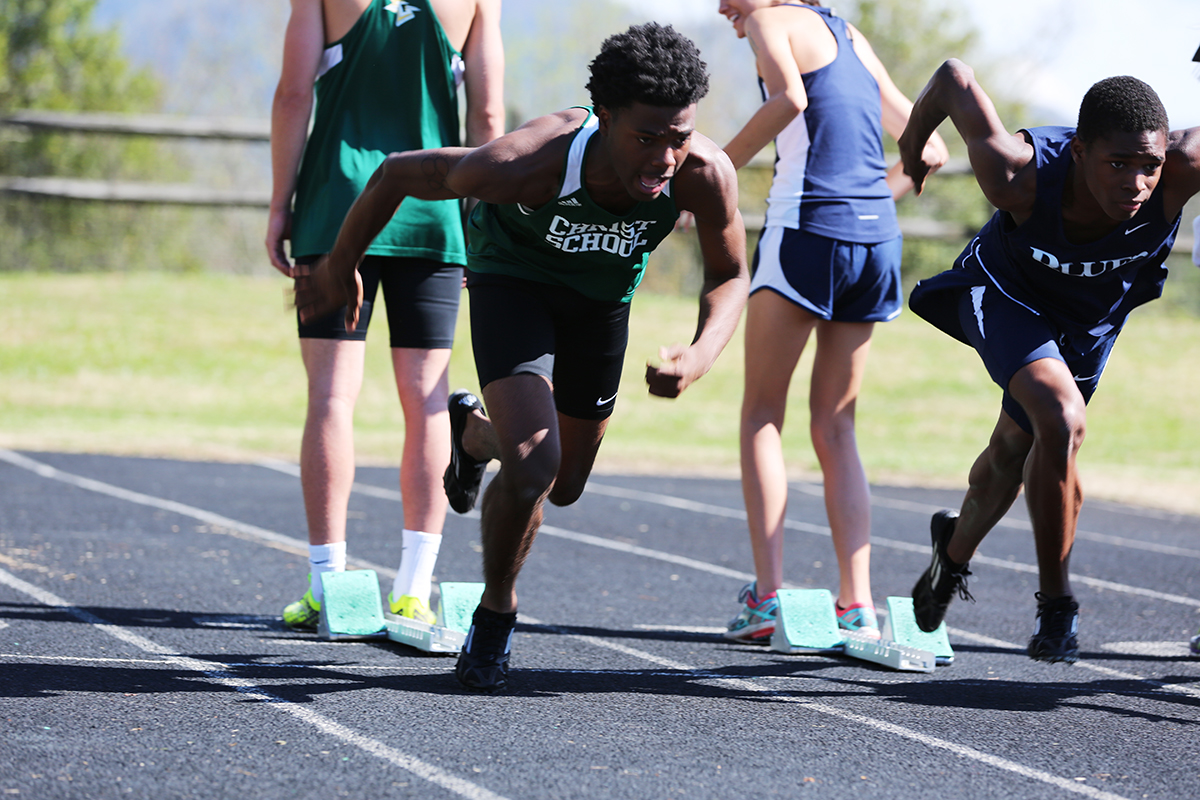 Successful Run for Greenies Track at Bojangles Invitational
On April 13-14, 2018, the Christ School track team competed in the Bojangles Track and Field Classic. The Bojangles meet, held annually at Spring Valley High School in Columbia, SC, is the largest high school track meet in the Southeast, with 197 schools competing from 10 states and Barbados. There were over 2,500 athletes registered to compete over the weekend.
Christ School was represented by a strong squad of 11 boys. This band of brothers finished 9th place overall, 3 points from 5th. Once again, the Greenies were led by Kevin Snyder '19. Kevin won the long jump with a leap of 24-0.50 and finished 3rd in the triple jump with a leap of 49-03. Kevin's win the long jump is an elite achievement.
The 4 x 400 team set a new school record in 3:27.89. The team consisted of Juan Mantilla '19, Keyvaun Cobb '19, Aydan White '20, and Eddy Sherman '19. The boys finished 11th overall in this event.
The 4 x 100 team ran 42.81, which is the second fastest time in school history. This team was made up of Kevin Williams '18, Trey Austin '19, Keyvaun Cobb '19, and Kevin Snyder.
Trey also set a new personal best in the triple jump and missed his long jump PR by 2".
Aydan White set a new best high jump mark, clearing 6-02.
Joseph Visconti set a personal best in the 800 meter run.
Overall, the performances by the Christ School track team were promising for the rest of the season.