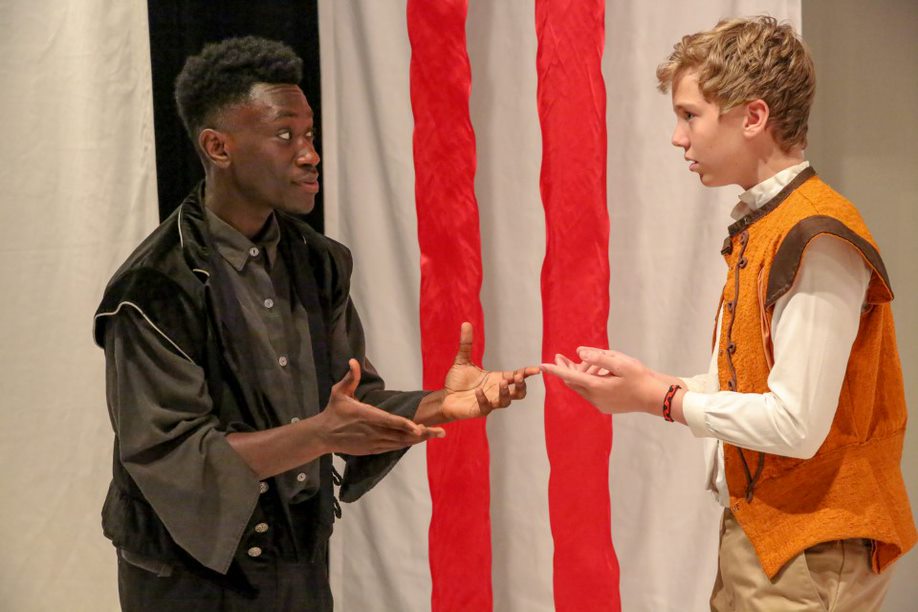 Christ School Theater will present the William Shakespeare tragedy, "Hamlet," Friday through Sunday. All three shows begin at 7:30 p.m. Admission is free and open to the public.
Special thanks to the director, Joe Dalton, for this press release:
"This weekend, Pingree Theater hosts Christ School Spring Theater's production of Hamlet. The show is the culmination of three months of tremendous work from our cast and crew. All the cast would ask is that people come to one of the performances to witness the efforts they have put in, while all the director would ask is that cell phones are switched off!
The script was cut down to fit the cast and demands of high school theater, thus the run time is 2:15, with a built-in 15-minute intermission. The play is set in the medieval period and uses a minimalist set, envisioned by the technical director, Mr. Wilbanks. The set is meant to complement the richness of the text by not overshadowing the power of Shakespeare's words."
Christ School students involved in Theater this spring are Connor Booher '20, Eli Dowler '21, Max Field '20, Lux Haney-Jardine '20, George Janvier '19, James Lopez '19, Triston Mowry '23, Max Redic '20, Kobi Selby '19, Parker Stiles '22, Tom Tang '21, Tony Hao '22, Hance Zhang '19, Max Brodeur '21, Thomas Bolick '20, Max Masiello '20, and Joseph Visconti '20, with female actors Alyi McLoughlin and Savannah Stone.