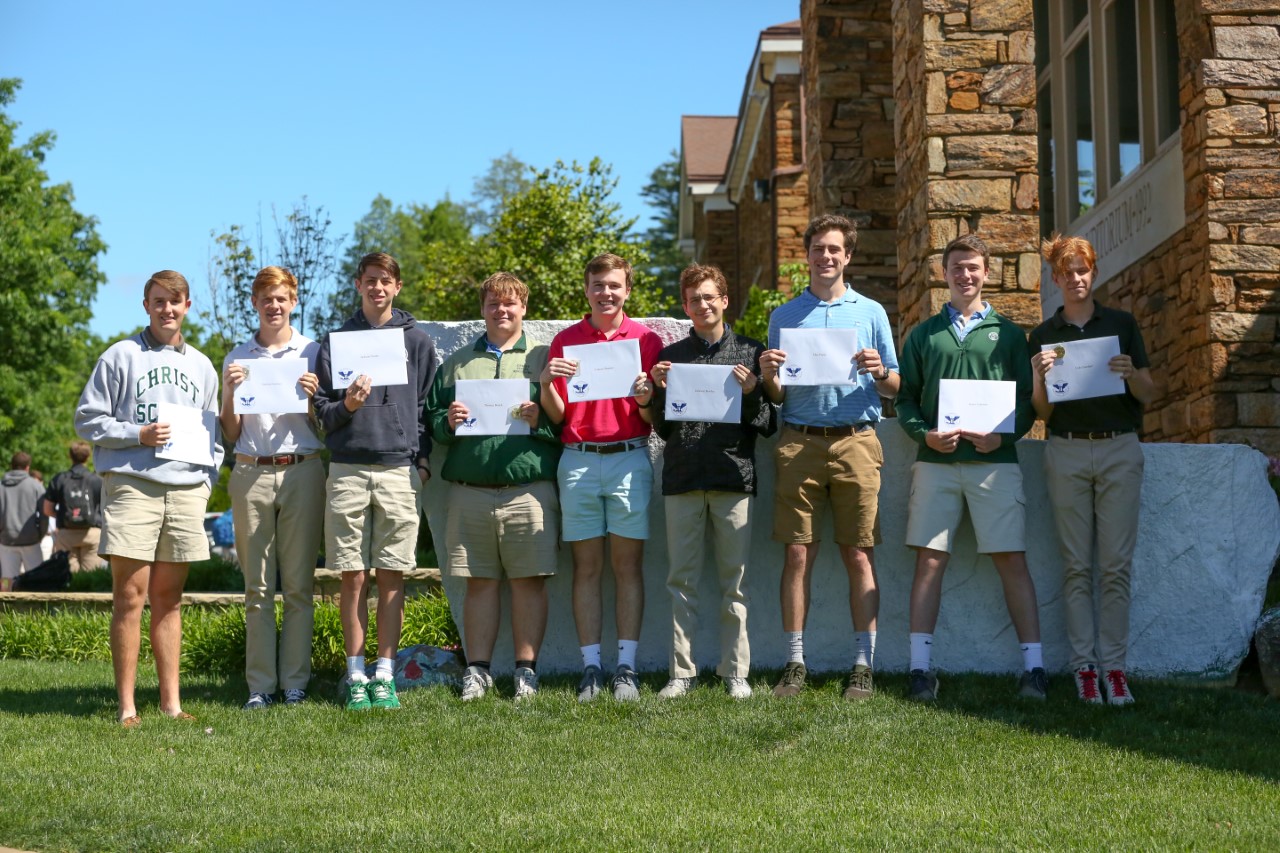 Christ School's commitment to service can be quantified by some impressive numbers from the 2018-19 school year.
Since last August, Greenies have volunteered 7,747 hours in and around the Asheville community. That averages out to approximately 27 hours per student through various outings, as well as a school-wide Day of Service on September 11.
Director of Service Learning Olga Mahoney said she was proud that two-thirds of the boys went above and beyond their 15 required hours. Mrs. Mahoney presented President's Volunteer Service Awards on Monday to a dozen Greenies who combined for 1,808 hours.
Two juniors, Connor Booher '20 and Thomas Bolick '20, received the highest honor in the Gold Young Adults category reserved for those who put in 250 or more hours. Brothers Luke Gardner '22 and Sanford Gardner '22 won Gold Teens awards (100 or more hours). Jackson Fender '21 earned a Silver award (175 or more hours), and Bronze (100 or more hours) went to Jackson Bewley '20, Nathaniel Carson '20, James Coleman '20, William David '21, Max Field '20, Mac Gortney '19, and Max Redic '20.
Christ School maintains relationships with a number of community service partners, including the Western North Carolina Rescue Ministries, which sent a note to Mrs. Mahoney that read, "Thank you for your help volunteering. Your groups made quite an impact across our ministry. We appreciate all you did and hope to see you again soon!"
The Veterans Service Club raised $500 by selling t-shirts that benefited the Asheville Buncombe Community Christian Ministry. The response from the ABCCM was, "Wow! Thank you so much for your efforts and generosity! We are so thankful for people like you and your students!"