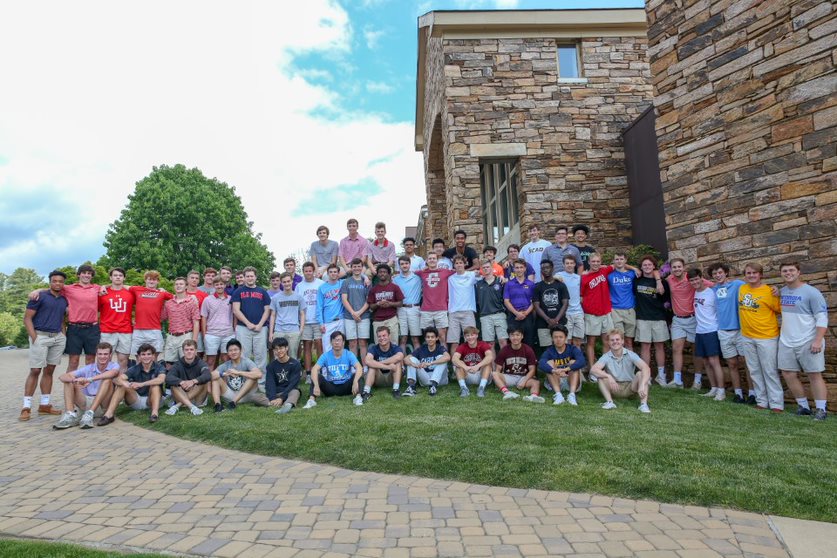 Seniors have reached the homestretch of their time at Christ School and Friday was a reminder of what a bright future awaits.
College Spirit Day is organized each year by the College Guidance Office, allowing Greenies to proudly display their university of choice with a shirt.
Lots of different school names and colors were represented Friday in a group photo. College destinations for the Class of 2019 range from Washington, D.C., to 21 different states – Alabama, Colorado, Florida, Georgia, Illinois, Louisiana, Maine, Massachusetts, Mississippi, Montana, New York, North Carolina, Ohio, Oklahoma, Pennsylvania, South Carolina, Tennessee, Texas, Utah, Virginia, and Washington.
Multiple seniors are attending the following colleges – Alabama (2), Auburn (2), Belmont (3), Clemson (2), Duke (2), LSU (2), Sewanee: The University of the South (3), Miami (2), Mississippi (3), North Carolina (5), South Carolina (2), and Tennessee (2).
Commencement for the Class of 2019 will be held May 19 at 9 a.m.
Christ School would like to thank the Parent Council for providing refreshments, known as "Greenie Treats," for the seniors throughout the school year, including Friday.