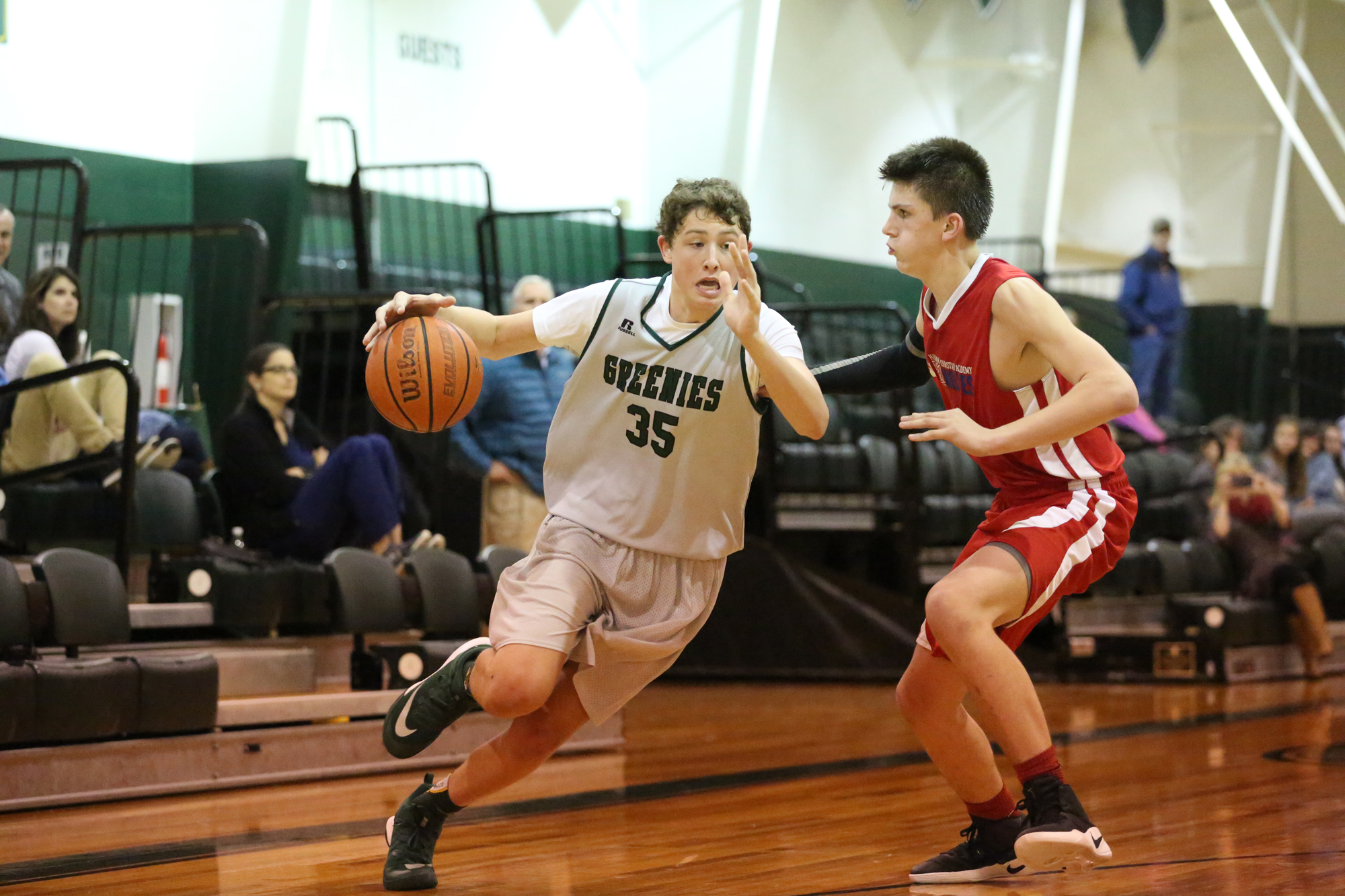 Little Greenies Basketball Victorious in 1st Game, 42-35
The Little Greenies basketball team hosted Haywood Christian Academy on Tuesday night in the Greenie Dome. The team, playing in its first game of the season, came away with a 42-35 victory. Tough full-court defensive pressure saw the Greenies take an 11-2 lead after the first quarter, only to lengthen the lead at halftime. Great play from Simon Puorro '21 (19 points for the game) had the team remaining in the lead throughout the game. However, it was the unheralded play from Tyler Bell '21, who gave up his body for loose balls and rebounds, that provided others with the ability to hold off a much older Haywood Christian team. Even freshman Bevin Zhang '21 got in on the action, when "he came off the bench and provided solid play with his rebounding," Head Coach Drew Hyche said. "It was impressive to see what we practice in regards to rebound drills pay off for his hard work."
The Little Greenies led 36-18 at the end of the third quarter, and held off a frantic Haywood Christian thanks to the composure of Luke Rheney '21, Nate Kelley '22, Lennox Cummings '21, and Grant Haldeman '21. The Little Greenies will play next against the Franklin School of Innovation at home on Thursday at 5:00 PM.