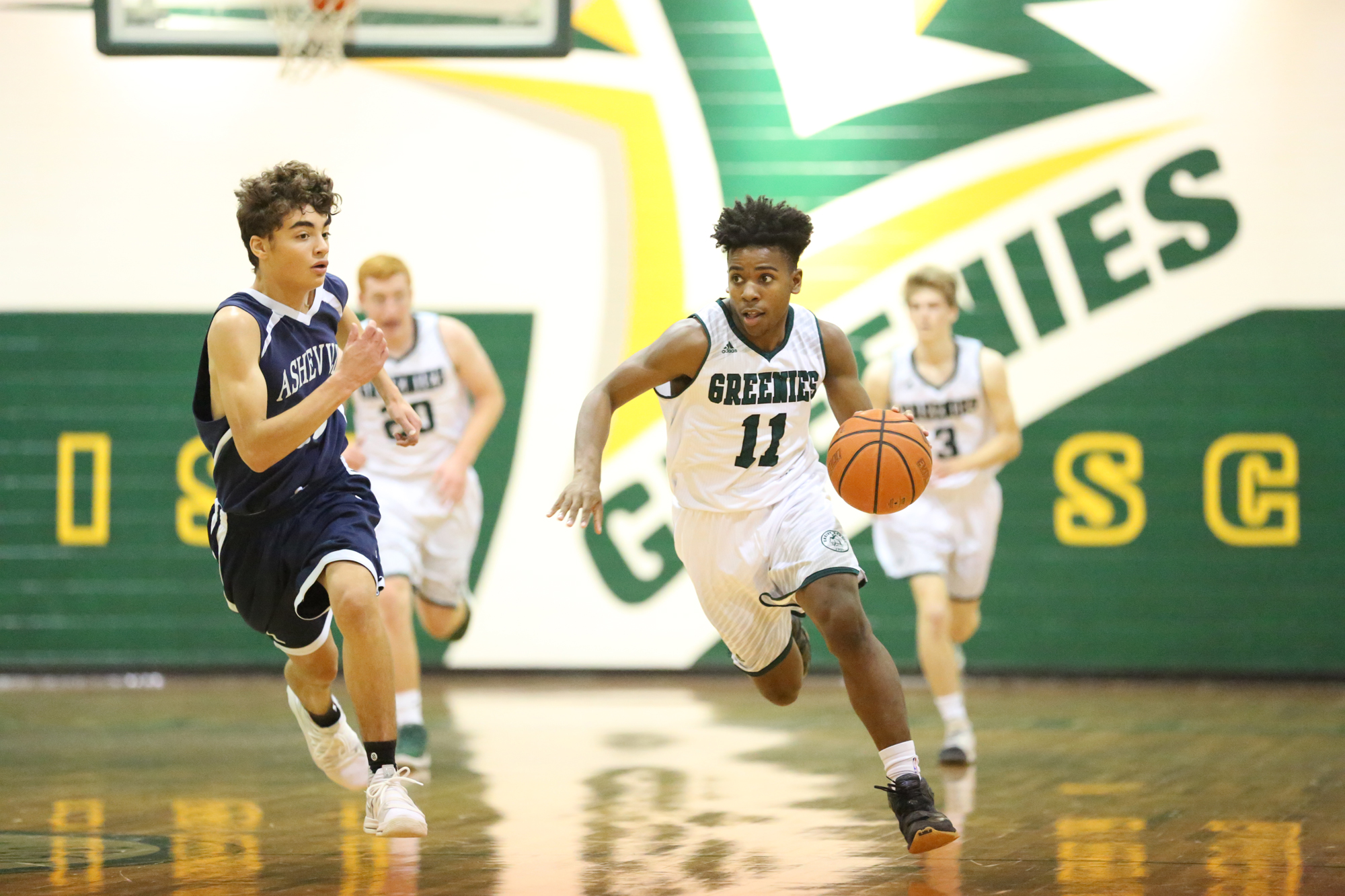 JV Basketball Defeats Asheville School 72-26
The Christ School JV Basketball team hasn't lost a game since January 8th, 2016. They finished the 2015-16 season with nine consecutive wins. Last season, they won all 17 games they played. This year, they had already won their first two games before heading into a date with rival Asheville School. The JV Basketball team did not feel like letting their winning streak end last night as they devoured the Blues with incredible team defense and unselfishness on offensive, securing their 29th win in a row.
Head Coach Isaac Rankin expressed his pride in the team, saying, "All 13 players scored in our well-rounded effort from our team. I was happy with our defensive effort. It really set the tone for the game."
The tone was indeed set, as the JV team led by a whopping 39 points at halftime, 54-15, thanks to great play from DeAnte Green '21, Adam Keever '20, and Drew Redmond '21. Coaches were also impressed by Max Field '20, who "was strong in the post during the second half and made some nice plays in the paint." It was also thanks to Steve Papakonstantinou '20 and Sunny Sang '20, who "provided excellent energy off the bench and moved the ball nicely, while making some steals and solid defensive plays" in their 2-3 defense.
The Greenies won the game by a final score of 76-22, and will head on the road to Cannon School on Friday. That game will start at 4:30 PM.