The cast and crew of Paper or Plastic? A Conspiracy of Bagboys.



Joe deLoach '18 Wins Theater Scholarship
Fall play nets acting, directing, and production awards for Christ School
Joe deLoach '18 was different as a kid.
While other young boys were pushing around toy cars in the sand box, he was looking under the hood or wondering why the wheels spun the way they did.
Joe never lost that curiosity for the way things work. And the senior's behind-the-scenes duties for the Christ School Theater Department took center stage at last weekend's N.C. Theatre Conference High School Play Festival regional competition in Boone, N.C.
Joe won an award for Outstanding Achievement in Design and Production. His hours of building set pieces, and planning out lighting and sound cues all came together for Paper or Plastic? A Conspiracy of Bagboys. Christ School's fall production was a one-act play staged over three nights in October, and later presented to the NCTC judges. Joe's award comes with a full scholarship to attend the NCTC College Discovery Day on November 18 in Greensboro, N.C.
"Nothing is better than the magic, when the light is set just right and the music and sound come up just where they need to be," Joe said. "It keeps the audience in the world of the play. You want to have smooth transitions so the audience doesn't fall out of that world. It puts a nice bow around it."
Joe has been involved in nine productions during his time at Christ School. He first made an impression on Theater Director Mary Dillon as a cast member in Little Shop of Horrors, put on by the Greenies in 2014.

"Joe's scholarship is completely deserved," Dillon said. "His creative contributions are essential. He is as important as any actor. Without him, there is no story. Bad lighting and bad sound cues can ruin the entire experience for an audience."
Joe was not the only Greenie to be recognized for his work on Paper or Plastic.
Clarke MacDonald '21 and Tom Tang '21 won for Exellence in Acting even though Tom did not have a speaking role. He played six different customers, while Clarke was bagboy Sebastian, who turned out to be twins Ian and Aaron in a big reveal. Dillon won a NCTC regional award for Excellence in Direction, and the show itself was deemed an honorable mention for Festival Distinguished Play. Christ School came in third place overall out of 13 plays.
"The best part about it was being able to share our love for theater with one another," Dillon said. "We got to watch 12 other plays and talk about what worked, and what didn't. And we got to come home and ring the Angelus for the second time in three years. It was a great experience."
Next up for Dillon and the Theater Department is Peter and the Starcatcher, a musical prequel to the Peter Pan story. It will be presented February 22-25 in Pingree Theater with Dillon directing and Sarah Baldwin handling artistic direction.
"We've already got 21 boys signed up, and they're ready to go," Dillon said. "Some have never done theater before, and that's always exciting."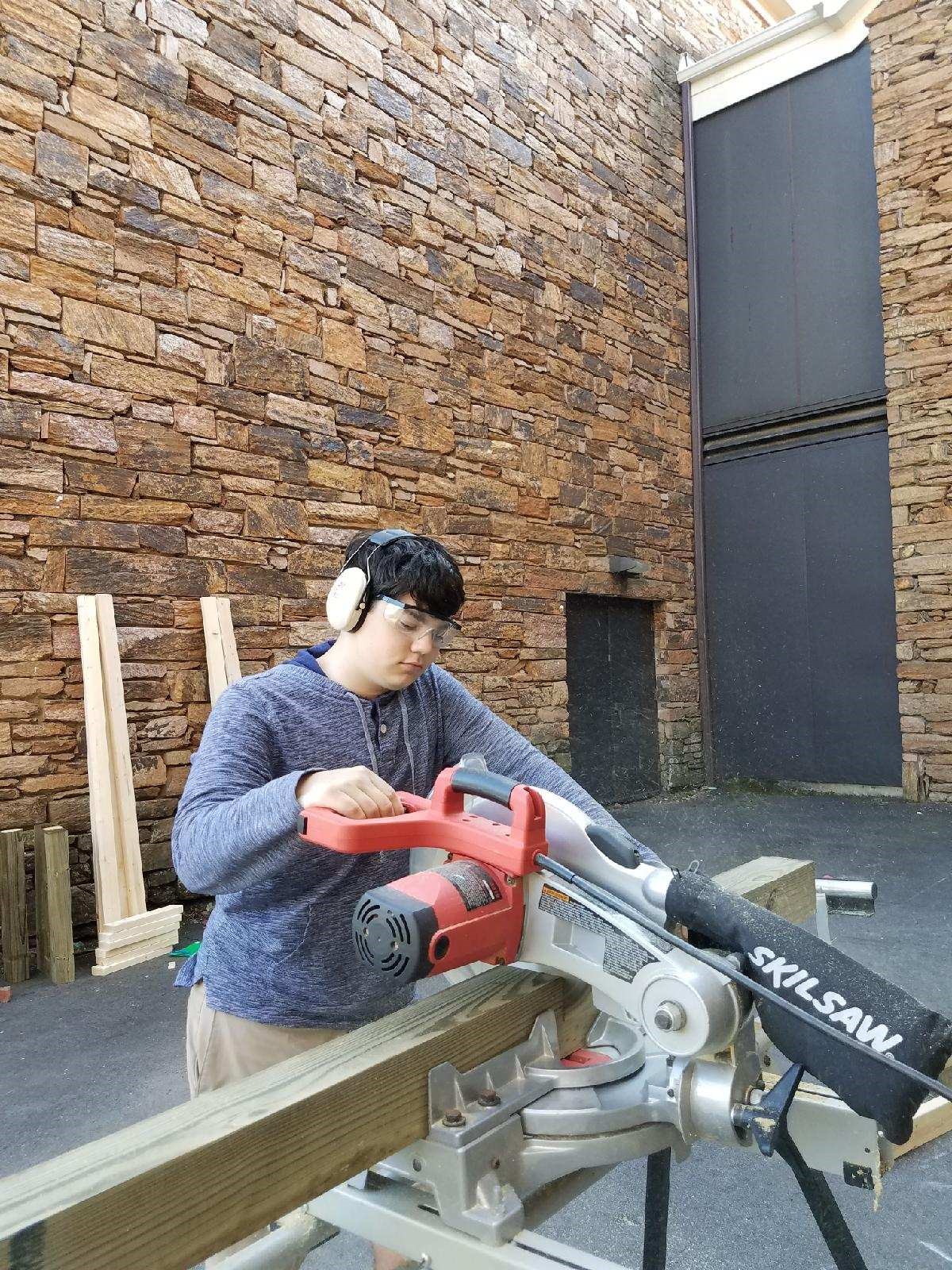 Joe deLoach '18