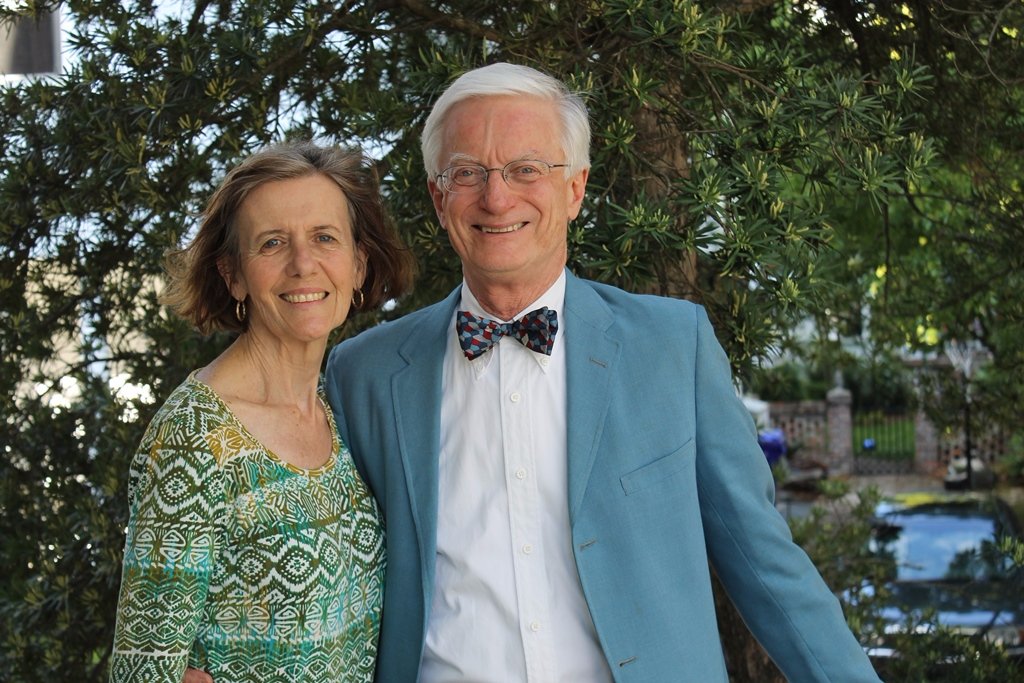 Jack '65 and Annelise Simmons


Jack Simmons '65 Settles Into Retirement
Doctor and his wife run a bed and breakfast in Charleston, S.C.
Dr. Jack Simmons '65 is enjoying the spoils of retirement. Simmons worked in medicine for 33 years, and his final day as a full-time obstetrician-gynecologist was August 1. Remaining active in Charleston, S.C. is not an issue for Simmons and his wife Annelise. The couple has operated 15 Church Street, a bed and breakfast in the heart of the Historical District, for more than a decade. Simmons talked about his life transition and time at Christ School.
Question: How long have you lived in Charleston?
Answer: All my life. I was born here in 1946. So I have pretty much been a lifelong resident. I was sent away to Christ School and it really changed my life. At the time, I had some behavioral issues. It served me well, academically, and in terms of self reliance.
Question: Tell me about your medical career, and what happened after you left Christ School?
Answer: I taught at a college for three years before I decided I wanted to be a doctor. I finished medical school in 1980, and then did my residency. My wife and I have four children.
Question: How has retirement been so far?
Answer: Every day is a Saturday. I love it. My wife and I have run our bed and breakfast for about 14 years, so that keeps me busy.
Question: I know you have hosted Charleston alumni gatherings in the past. It sounds like you are pretty fond of your time at Christ School?

Answer: Definitely. I don't think I would be where I am without the school. The discipline and self-reliance are the two main things it gives you. It led me to do better a little at a time at everything.