Iconic Chapel Window Gets a Facelift
'Dogwood Window' was designed by Tiffany and Co. artist
Over the years, the Christ Child standing watch in the "Dogwood Window" has been part of thousands of services in St. Joseph's Chapel. Beams of sunlight have poured through the chancel's stained glass every morning since it was installed in 1907.
It's time now for the window to be restored to its full glory.
Workers with Cohoes Design Glass Associates were careful to remove all four sections Tuesday and have begun transporting the "Dogwood Window" to their offices in New York. It will not only receive specialized cleaning for the first time, but structural repair. Director of Human Resources and Facilities Danny Elmer thinks that the Christ School community will be pleased with the results once the window, which is 43 inches wide and 101 inches tall, is returned to its rightful place behind the altar sometime during the 2018-19 school year.
"This is long overdue, we like to call it deferred maintenance, and we think we have the right guy doing it," Elmer said. (Cohoes) has done a lot of work with All Souls Cathedral (in Asheville). They designed and built the 11 newest stained glass windows we have in the chapel."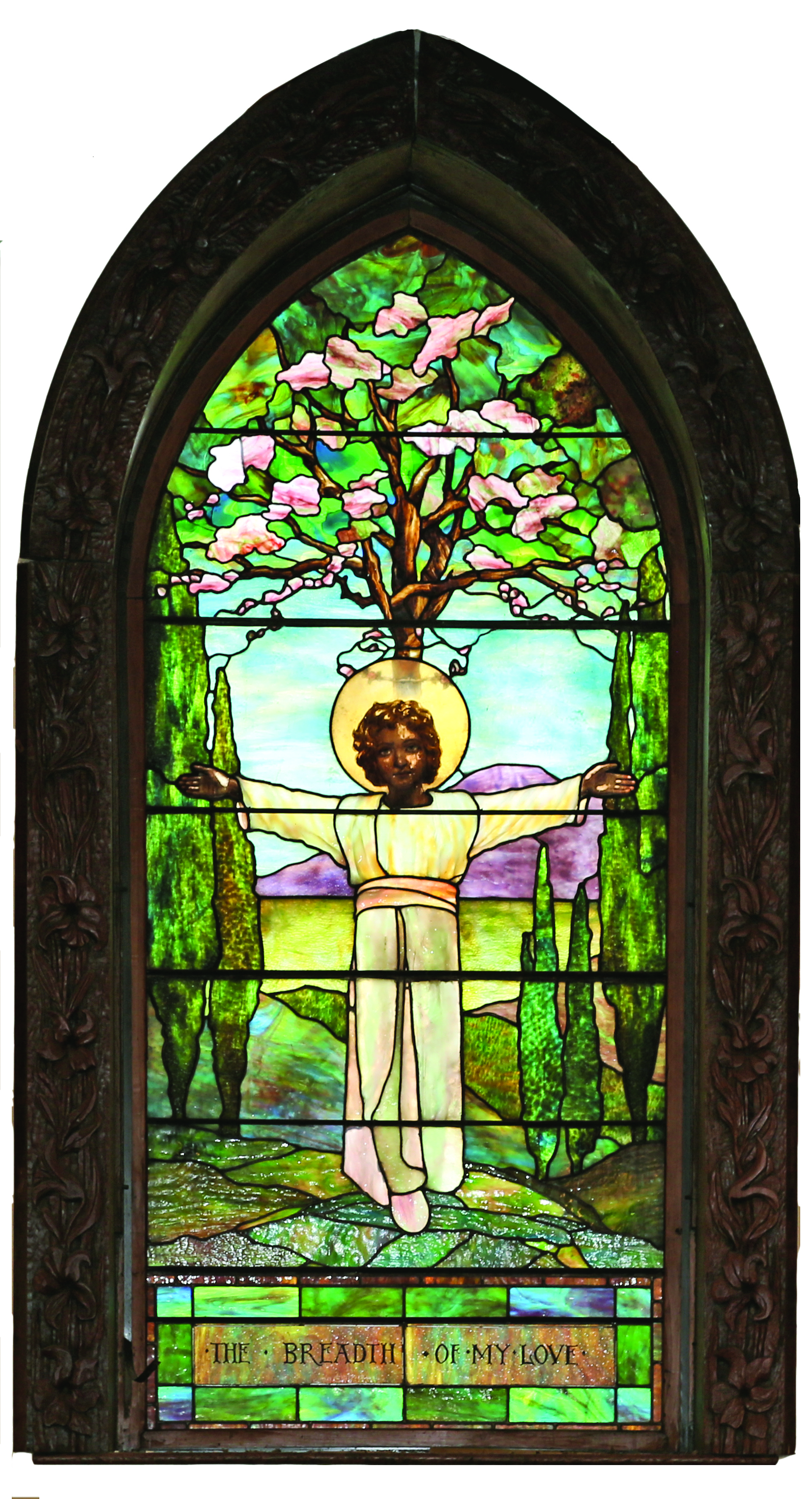 Tiffany and Co. artist J.A. Holzer learned about Christ School back in its infancy through his association with founders Thomas and Susan Wetmore. Holzer is credited with designing the "Dogwood Window." The outstretched arms of the Christ Child are in the foreground, while the terrain in the back incorporates mountains and a blooming dogwood tree. The blossom of the dogwood tree was designated as North Carolina's state flower in 1941.
"The Breadth of My Love" is inscribed in text along the bottom of the "Dogwood Window."
Cohoes president Nigel Johnson was in Asheville on Tuesday to personally handle the removal of the window. He said that each section will be studied scrupulously through photography and rubbings. The determination will then be made over which pieces need to be replaced. The face and hands of the Christ Child will get special treatment and be touched up with paint. Finally, the entire window will be waterproofed before it is ready to be returned.