Christ School's Struan Receives State Award
Greenie arts magazine feted for overall excellence in N.C.
Cover to cover, Christ School's creativity shines through each year in the Struan.
The North Carolina Scholastic Media Association felt that the latest issue, again featuring the very best of Greenie writing and art, was especially worth a read. The Straun is one of just three statewide recipients of an overall NCSMA Distinction award in the literary magazine category.
Judges for the NCSMA define a Distinction winner as demonstrating excellence in most areas. With regards to the Struan, the judges wrote the following:
"What a remarkable magazine! In terms of content, this is a really good production, and the editors, staff, and contributors should be extremely proud. The magazine's design, meanwhile, doesn't strive for over-ambitious spreads, doesn't attract too much attention to itself, but instead lets its competence and professionalism speak for itself. Keep continuing to work hard for an even higher standard of content – both literary and visual work – but for now, well done. This is an excellent magazine."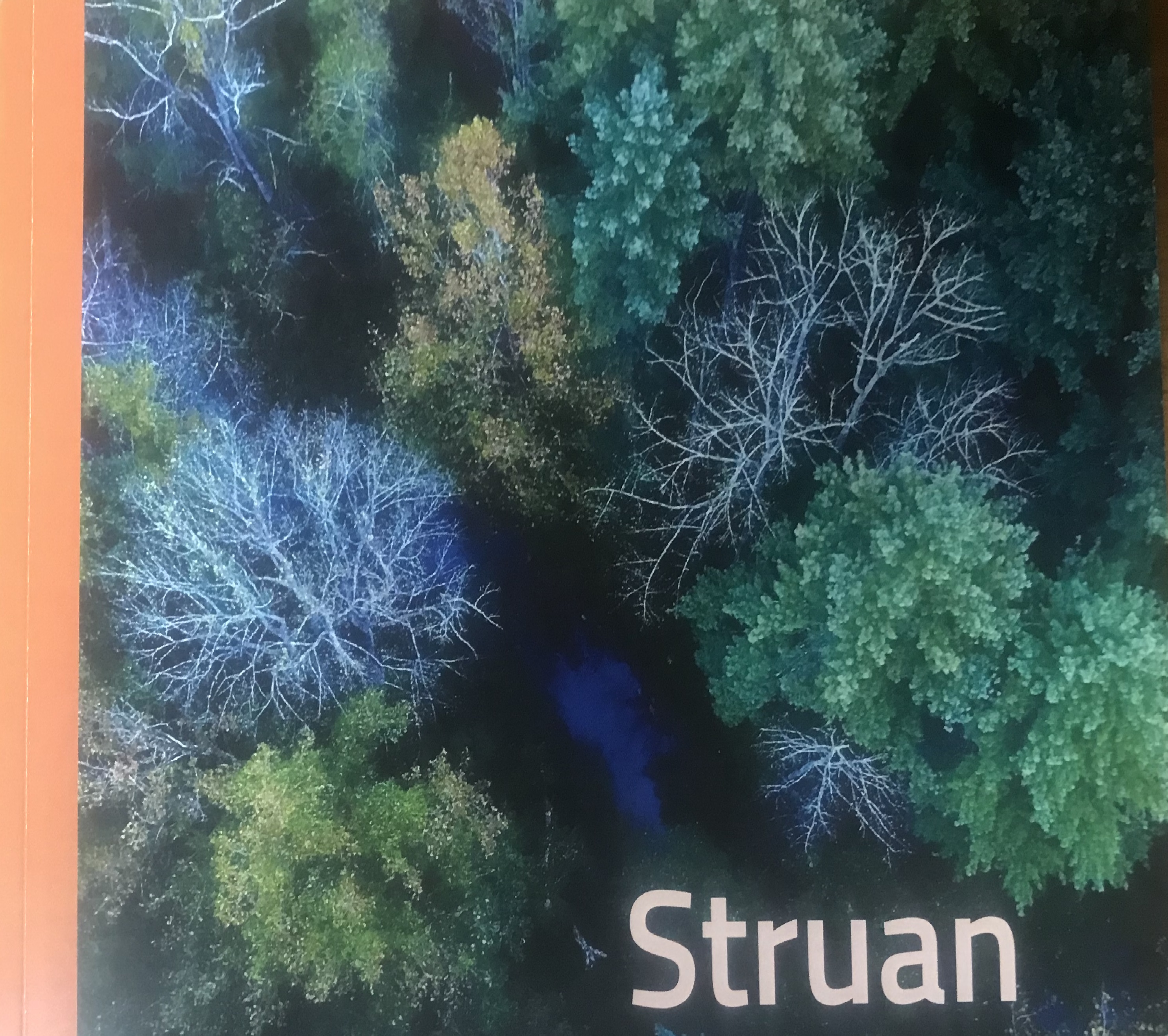 Along with an overall rating, the NCSMA judges magazines in four subcategories. The Struan received Distinction status for Content, Art and Photography, and Organization. The NCSMA gave its very highest rating (All-North Carolina) to Christ School for Design & Appearance.
The Struan comes out annually during the spring semester and includes submissions from Greenie students and faculty. This year's edition was 64 pages and in a more compact format than the past at 8 inches by 8 inches. Content-wise, the Class of 2018 was well-represented with the cover art (Brian Li '18), title page (Sawyer Duhaime '18) and back cover (Jackson Hipp '18).
The editorial board for the Struan met weekly during the 2017-18 school year and were Jack Adams '20, Marcus Berger '19, Jackson Bewley '19, Connor Booher '20, Aaron Chen '20, Will Clarke '19, Eli Dowler '21, Jacob Dowler '19, Wyatt Gildea '19, Wilton Graves '21, Lux Haney-Jardine '20, Evan Hoyle '19, Richard Lytle '20, Max Masiello '20, Max Redic '20, William Saye '20, Kobi Selby '19, Patrick Shea '20, Thomas Smoots '19, and Luke Stone '21.
Faculty advisors were Sarah Baldwin (art), Emily Pulsifer (writing and production), and Kendra Castle (layout).