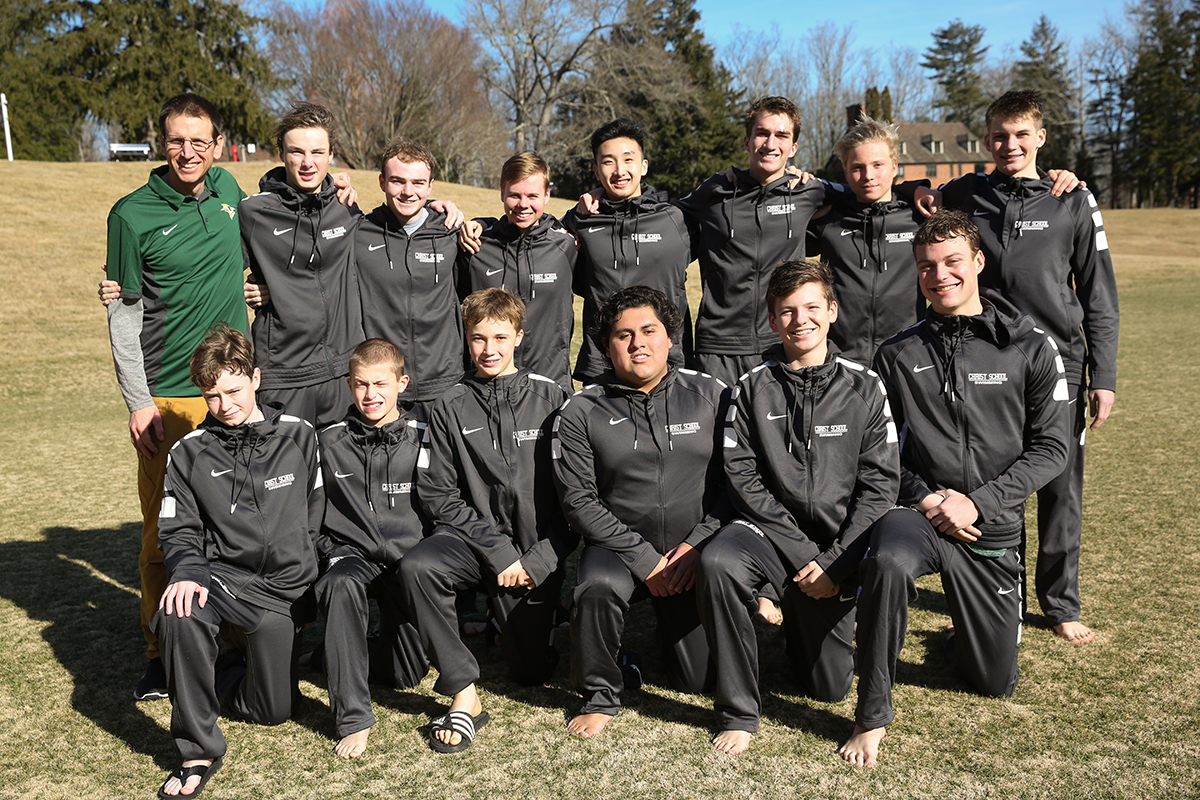 Christ School Swimming Finishes Third at the Conference Meet
On Friday, the Christ School Swim Team competed in the CAA Conference Meet at Asheville School. Numerous Greenies saw success, and the team finished third overall, just six points behind #2 Carolina Day School. On Friday, numerous personal bests were attained as TJ Bell '19, Simon Solibieda '20, and Henry Duggins '20 dropped nearly five seconds off their PRs.
Paul Gao '18 showed his power and speed, placing second and third in his individual races and anchoring team relays that placed second and third as well. Joining Paul in the Medley and 400m relay was David Shainberg '18, who individually placed fourth in the Fly and fifth in the backstroke. Thomas Smoots '19 crushed two 100 freestyles with a 57.6.
The team will compete in the 3A NCISAA State Championship on February 19, 2018 at Greensboro Aquatic Center. Seven Greenies individually qualified for the State meet, and about seven others will help compete in the state relays.