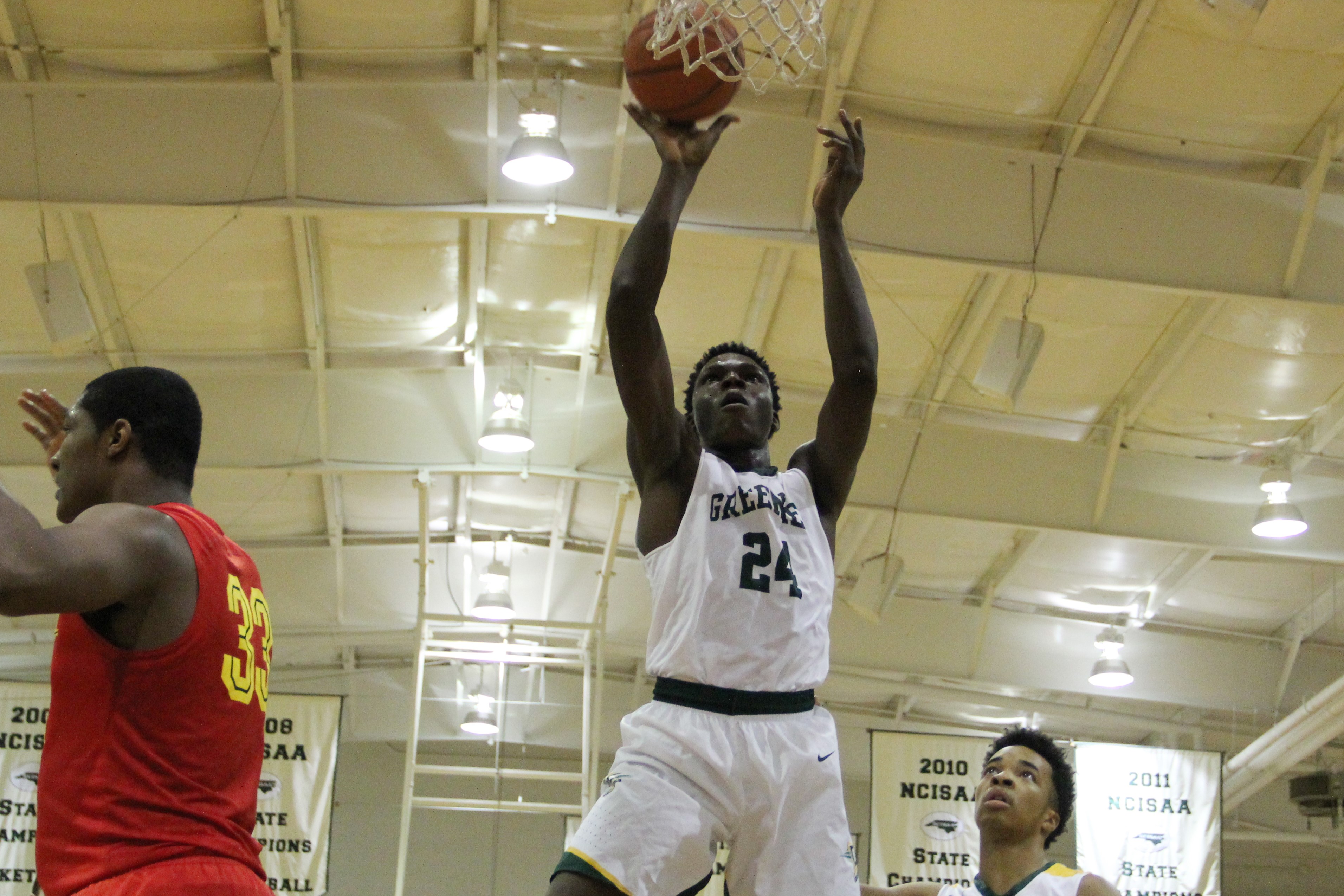 Justice Ajogbor '20 and Christ School will host Spartanburg Day on November 14.




Christ School-Spartanburg Day Game Sold Out
Tickets go fast for Greenies' home opener
Big names have passed through Mebane Fieldhouse before, including a two-time NBA Most Valuable Player.

But there has never been a basketball game sold out in advance at Christ School until now. All the tickets for a November 14 matchup between the Greenies and Spartanburg (S.C.) Day were bought up in just four days.
Next week's game is the home opener for Christ School. And when the Greenies tip things off at 7 p.m., they'll be matched up against the country's top-rated prospect from the Class of 2018: Griffins power forward Zion Williamson. Even though the 6-foot-8, 240-pound senior has not yet made a college commitment, he has more than 1 million Instagram followers.
Christ School athletic director/basketball coach Scott Willard is looking forward to the national exposure for the school, and his players.
"We think we're one of a handful of teams in the state that can compete for (a NCISAA 3-A championship), and we want to play the best," Willard said.
"We look forward to the challenge of facing Zion and Spartanburg Day, as well as the numerous other players and opponents we are going to face in national exposure events. We've had more than 60 Division I schools come in and watch our fall gym. The kids have played against each other enough. Now it's time we get used to playing someone who's not wearing green."
Christ School is bringing in temporary seating for 300 fans, which should increase Mebane's capacity to more than 1,000 for the Spartanburg Day game. Anticipation is unprecedented, but the Greenies have produced three NBA players of their own in the past 10 years – brothers Miles '08, Mason '09, and Marshall Plumlee '11. And the varsity careers of the two oldest Plumlees intersected with Golden State Warriors guard Stephen Curry, who graduated from Charlotte Christian, and once used Mebane's visitors locker room.
Even though the Spartanburg Day game is sold out, it can still be viewed here through the Christ School Broadcast Network. In all, CSBN plans to livestream a dozen regular-season games. The full schedule is available at this link.