Christ School Holds 118th Commencement
Class of 2018 includes 64 seniors
Faris Serafim '18 can see into the future, and he sees a few "jolts" ahead for Christ School's Class of 2018.
The next one may be as simple as everyone going their separate ways after Sunday.
Faris was chosen by his fellow Greenies to give the Senior Class Address during the school's 118th Commencement in Yard A. Teacher of the Year Olga Mahoney followed with the Commencement Address and Headmaster Paul Krieger closed the ceremony with remarks after each of the 64 graduates had received their diplomas and bibles from Brooke Depelteau, Director of Academics & Curriculum, and Father Kirk Brown.
See the Class of 2018 Matriculation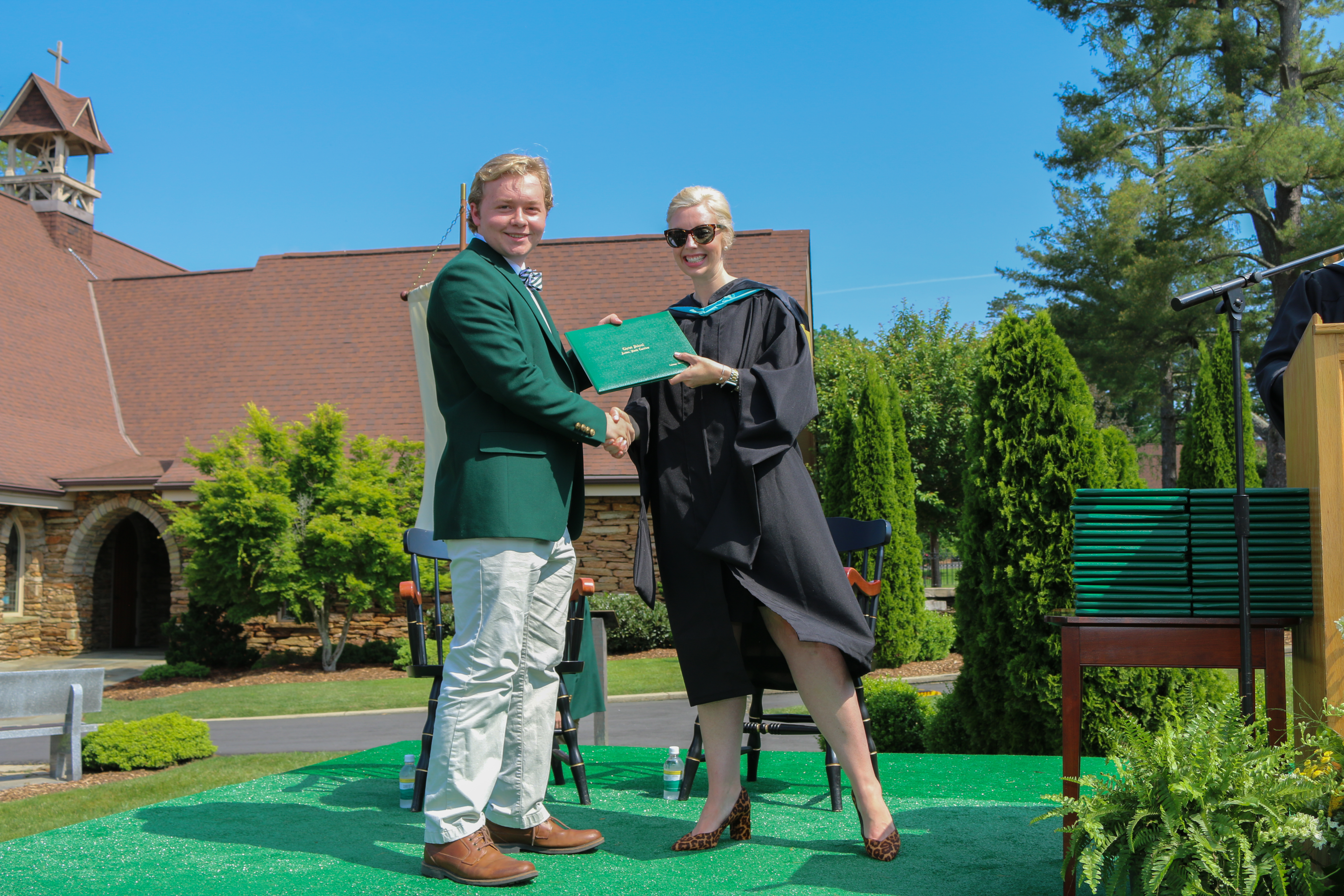 "For the seniors, this is it," Faris said. "The challenge for each of us is to take the jolt of a new school and break our old patterns. If we do that, we will be the best version of ourselves. The only way to prepare for jolts in life is to aspire for greatness." Faris pointed to Carson Jones '18, Hunter Vines '18, Bennett David '18, and David Shainberg '18 as model students who inspired him during his time at Christ School.
Mahoney just completed her ninth year as a member of the faculty. She encouraged the seniors to "learn, travel, serve, and love," on Sunday. "Continue to do the right thing always, and do it with a positive attitude. Do what you can to help the less fortunate. You can do it, you must do it," Mahoney said. "Don't listen to those who say you are too young, too naïve to make a difference."
Sunday's ceremony was held outdoors in sunny, warm conditions despite rain all week in the Asheville area.
"I have seen 17 classes graduate before you, but yours has a special place with me," Krieger told the graduates. "More than a dozen of you came to see me, some individually and some in groups, during the last two weeks of school to simply say 'thank you.' To tell me that this experience has changed the trajectory of your life. This shows me that you have big hearts. Your class has so many accomplishments in the classroom, so many accomplishments on the fields of friendly strife, so many accomplishments on the stage in Pingree, so many accomplishments in the service to our greater community. But what I will remember most about you is your unitry, your genuine friendship towards each other, what good mentors you have been to the underclassmen, and for your outright kindness to this community."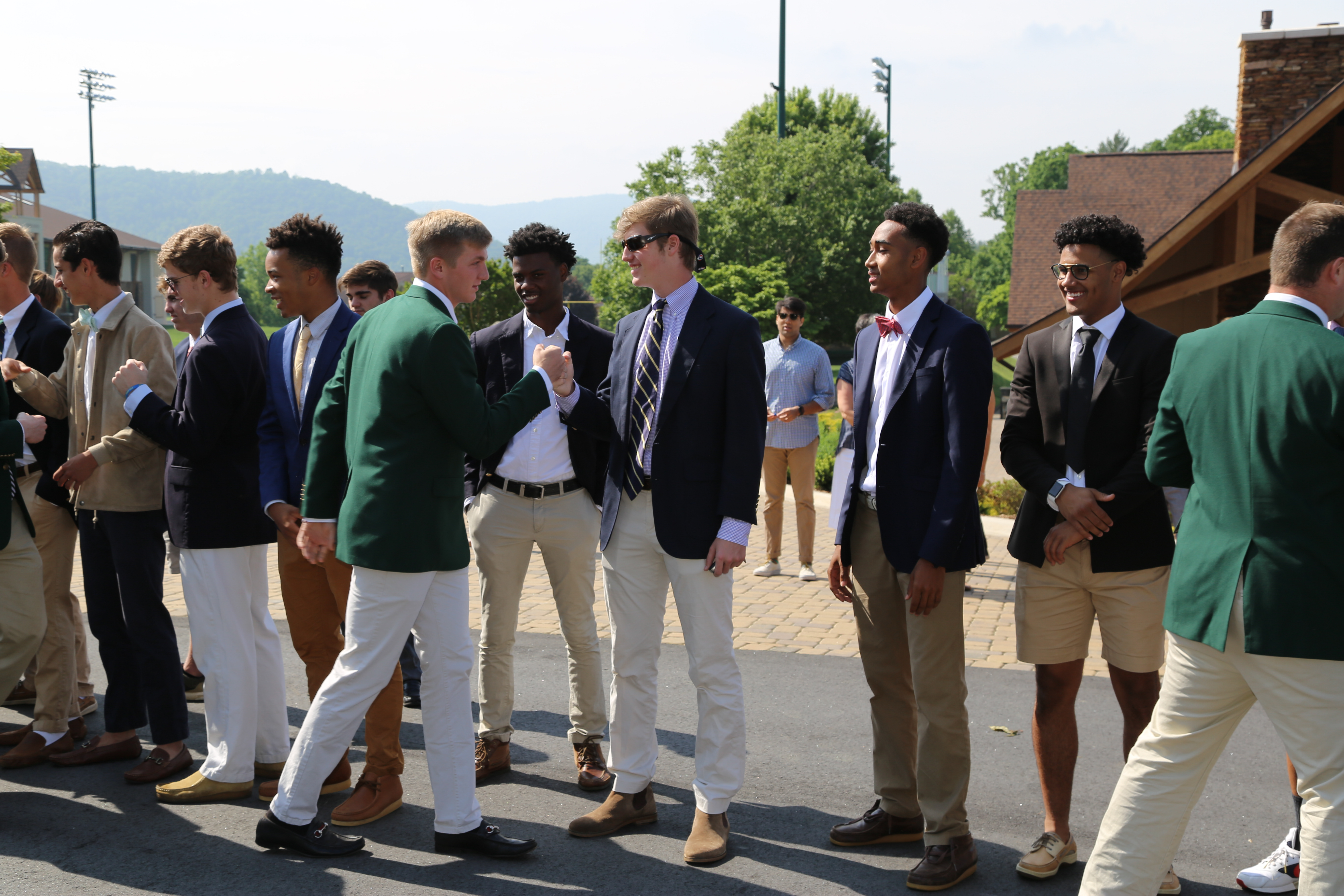 Yard A, which is situated between Stolz Dining Hall and Wetmore Hall, is the site of the original school building. Tradition at Christ School deems that other than graduation, no one is allowed to walk on Yard A except workers and those who raise and lower the flags.

Christ School's seniors were accepted to 79 different colleges.