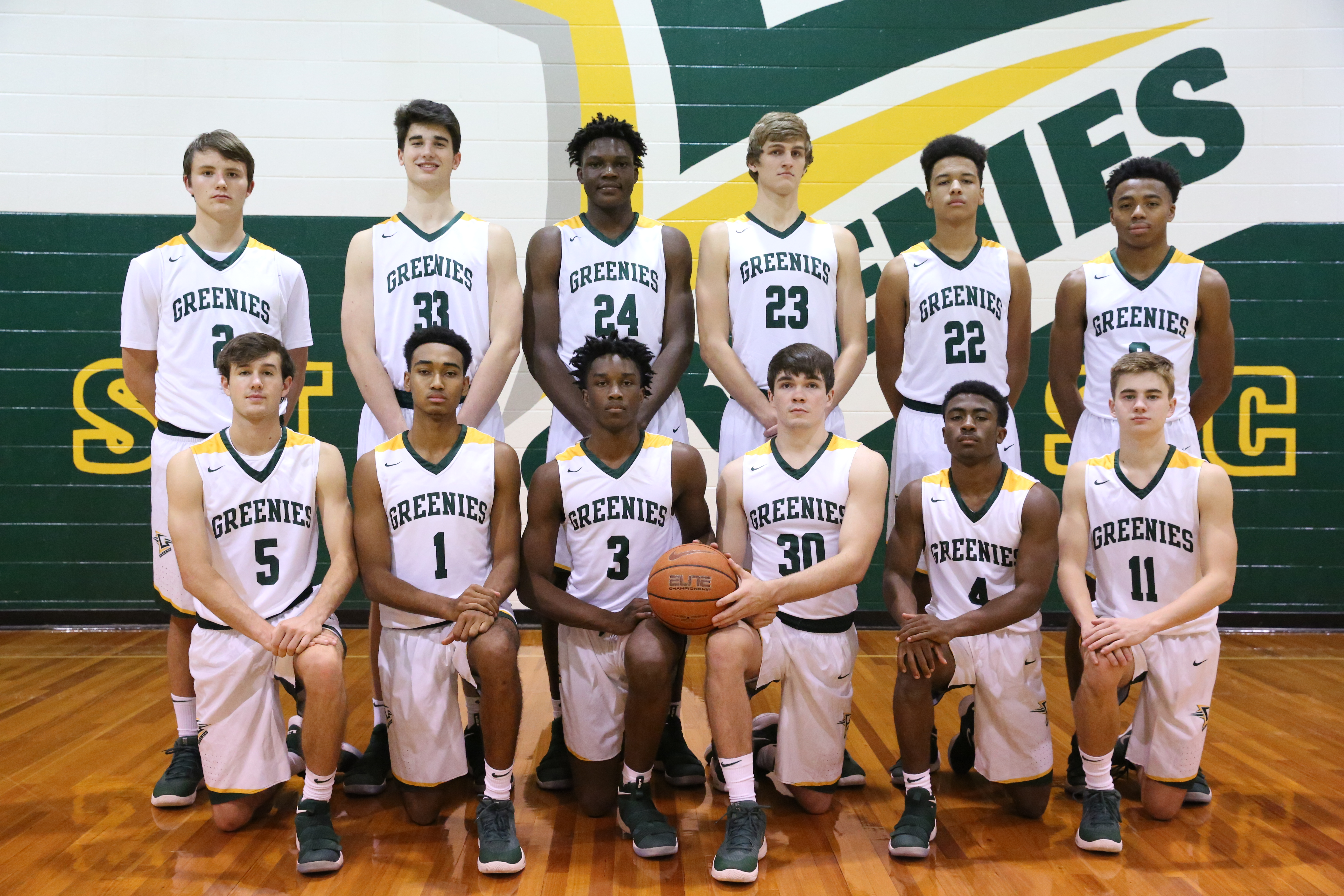 Christ School Basketball Goes on the Road
Christ School Basketball went on the road this weekend, facing Knoxville Christian on Friday in Tennessee and Trinity (KY) on Saturday in the Legacy Nissan Classic. The Greenies were 4-4 heading into the Knoxville Christian game, having played three nationally-ranked opponents.
The Greenies led 30-21 at the break, with 10 points from Jalen Lecque '19 and eight from Brandon Stone '19. The team began to open up a comfortable lead in the second half before finishing with a 60-49 victory. Eight Greenies scored to push the Christ School record to 5-4. Brandon led the team with 16 points and Jalen had a triple double with 14 points, including 10 assists and 10 rebounds.
"Brandon played a complete game on both ends of the court finishing with 16 points, 10 rebounds, and 3 blocks," said Head Coach Jeff Depelteau. "Jalen has been getting his teammates involved in our most recent stretch of games, which as a point guard has been imperative to our success." Beneficiaries of that unselfishness were Brad Halvorsen '19 and Justice Ajogbor '20, who each had eight points of their own to push the team to a victory.
Saturday, the team headed to Kentucky to play Trinity in the Legacy Nissan Classic. Trinity came into the game undefeated after finishing with a 29-4 record last season. Trinity shot nearly 60% for the game, and from the three-point line. Jalen played incredibly, with 27 points to pace the Greenies, who were dealing with a few injuries. Trey Austin '17, who was coming back from a concussion, scored nine points for the Greenies, including two three-pointers.
The Greenies will look to rebound when they face Asheville School at home on Tuesday, December 5 at 6:15 PM and on the road against 3A NCISAA opponent Cannon School on Friday, December 8 at 7:00 PM.