Greenies Get a College Crash Course on Fall Tour
Brochures and websites can only go so far.
Rather than stare all day at promotional material, the boys on Christ School's Fall Break College Tour experienced for themselves what makes a campus unique.
Eight universities in five days? Call it a crash course in North Carolina and South Carolina higher learning.
Twelve juniors signed up to visit Duke, Elon, Furman, High Point, N.C. State, UNC-Chapel Hill, Wake Forest, and Wofford.
The bus returned Tuesday carrying Max Masiello '20, Miles Gardner '20, Max Redic '20, James Treadaway '20, Tommy Schleusner '20, James Coleman '20, Thomas Doss '20, Conner Booher '20, Parker Groh '20, Wesley Garbee '20, John Dunn '20, and William Carroll '20.
"It's really a chance to get the process started," Thomas said at the start of the tour. "I know going into it that I'm going to have an open mind."
"I'm not looking at any one school in particular," William added. "I just want to find one that offers what I'm interested in."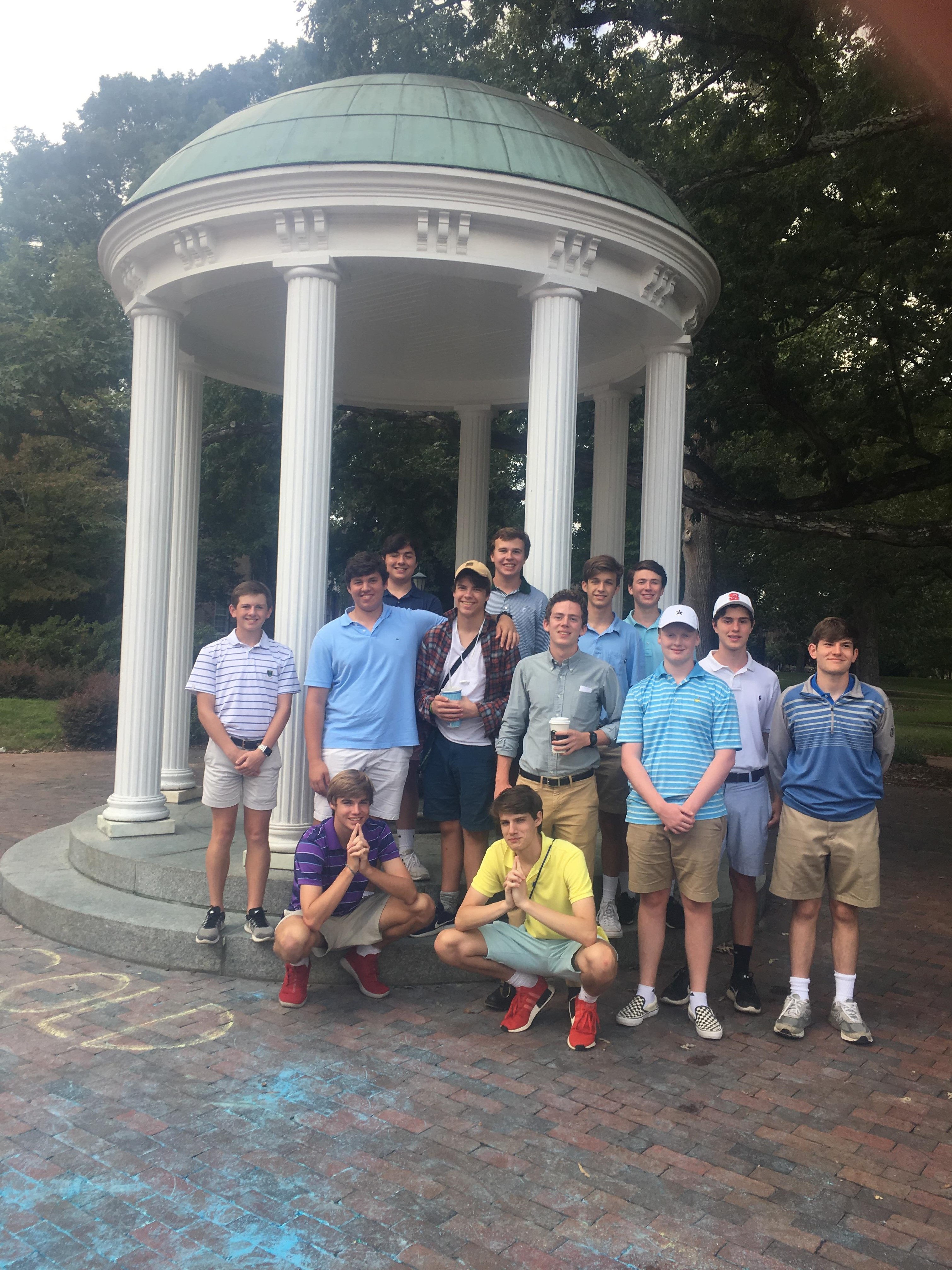 Not only did the Greenies walk around every campus. Throughout the tour, they also had the chance to pick the brains of alumni such as Bennett David '18, Coleman Davis '18, Davis Grubb '18, Jonathan Harris '18, Marshall McDill '18, Trevor Youtz '18, and Vance Stiles '17.
There were fun and games mixed in, too. The boys attended Saturday's N.C. State-Virginia football game in Raleigh, bowled, bounced around a trampoline park, and dined at the storied Beacon Drive-In in Spartanburg, S.C.
Christ School's College Guidance Department offers the tour, and this year's trip was supervised by Director Kirk Blackard, Assistant Director Thomas Becker, and English instructor Joe Dalton.