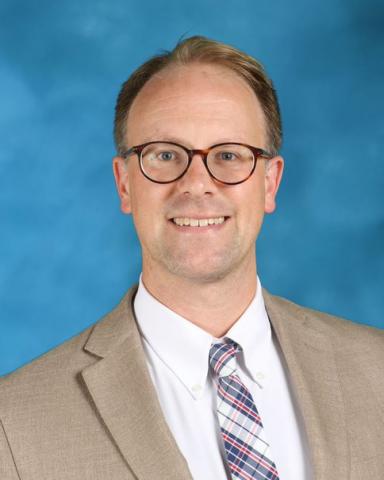 Jesse Breite came to Christ School in 2020 from the Westminster Schools in Atlanta, bringing with him more than 16 years of experience from teaching many varieties of high school English courses in Atlanta, Baltimore, and Chicago. Mr. Breite has also coached basketball every year he has taught. 
He attended Concordia University in Chicago and then received his M.A. in English from Middlebury College. Mr. Breite's hobbies include poetry-reading and writing, working out, enjoying the outdoors, and partaking in many forms of American art and culture. 
His poetry has been published in various magazines and journals, including Rhino, Prairie Schooner, and Crab Orchard Review, along with Best Practice pieces in EdWeek. Mr. Breite has also written libretto for three of Atlanta composer Michael Kurth's scores, including Kurth's "Miserere," performed by the Atlanta Symphony Orchestra in 2019.
Mr. Breite and his wife, Emily, have two children, Deacon and Vivienne.