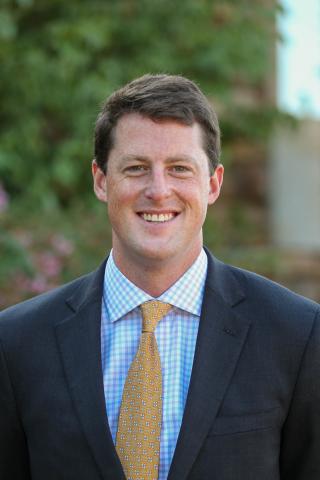 Prospective families will find that James Garland '10 speaks from experience when he talks glowingly about Christ School.
Ten years after his own graduation, Mr. Garland has returned as newly-named Assistant Director of Admission. He will be a dorm parent in Gardner House for the 2020-21 school year and an assistant JV basketball coach. 
Mr. Garland is a former Headmaster's Cup winner who attended Christ School for four years. During that time, he was active in the Theater Department and played basketball. 
Mr. Garland had been involved in corporate sales since graduating with a B.S. in Business Economics from Wofford College in 2014. His hobbies include basketball (Mr. Garland is a diehard UNC-Chapel Hill fan) and caring for his 2-year-old dog, Josie, a Great Pyrenees who he adopted in April 2020.