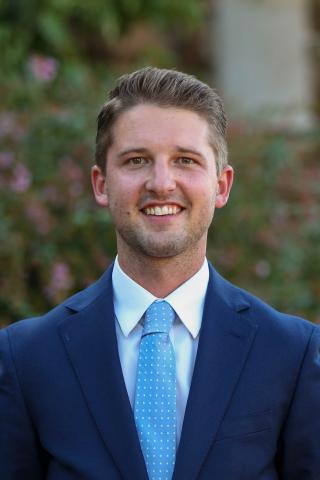 No longer a rival, Michael Karp expects big things moving forward for Greenies in the classroom and on the basketball court.
Mr. Karp, who was Carolina Day School's varsity boys coach for the 2019-20 season, is joining Christ School's staff as an assistant coach as well as teaching Algebra I. Mr. Karp has been involved in education for five years and previously taught and coached at Carolina Day and Seacrest Country Day School in Naples, Fla. He graduated from the University of Mississippi with a B.A. in Mathematics and a minor in Education.
Mr. Karp originally came to western North Carolina seven years ago, accepting a position at Camp Mondamin, a summer camp for boys. He describes himself as an avid mountain biker. His fiancé, McKenzie, is a nurse with Mission Health.