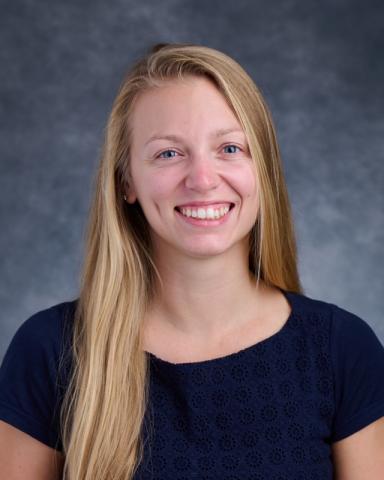 Alyssa Belcher is invaluable with her support as boys find the right fit for their next level of education as Assistant Director of College Guidance.
Born and raised in Fort Worth, Texas, Ms. Belcher first moved to North Carolina to attend the University of North Carolina at Asheville, where she earned her bachelor degrees in Psychology and Sociology. Immediately after college graduation, she moved to Baoding, China, with her now-husband and fellow faculty member, Duncan Barnes. The couple taught English at an international boarding school.
Ms. Belcher and Mr. Barnes briefly moved back to Asheville before relocating to California. There, she earned her masters degree in International Education Policy Analysis from Stanford University. Since then, Ms. Belcher has worked in education research throughout Silicon Valley and at a private day school in San Jose, Calif. 
Ms. Belcher is excited to be back in Asheville with Mr. Barnes and their dog, Tango. Her hobbies include tubing, paddle-boarding, rock-climbing, dancing, and most of all, training in aerial arts.