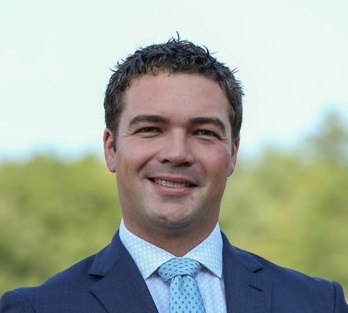 In his first year at Christ School, Duncan Barnes will teach Environmental Science and Economics as well as be a coach for the JV Football team. 
Born and raised in eastern North Carolina, Mr. Barnes grew up camping and playing football before attending the University of North Carolina at Asheville. There, he earned a B.A. in International Studies, a  B.S. in Environmental Management and Policy, and minors in Asian Studies and Economics. 
Immediately following his college graduation, Mr. Barnes moved to Baoding, China, with his now-wife and fellow Christ School newcomer, Alyssa Belcher, to teach English at an international boarding school. After a brief time back in Asheville during which he worked with local environmental non-profit Riverlink, Mr. Barnes moved to California and taught middle and high school science at a private day school in San Jose. 
Mr. Barnes is thrilled to be back in Asheville with Ms. Belcher and their dog, Tango. In his free time, Mr. Barnes enjoys rock climbing, cooking, playing board games, and tinkering with the guitar and ukulele.