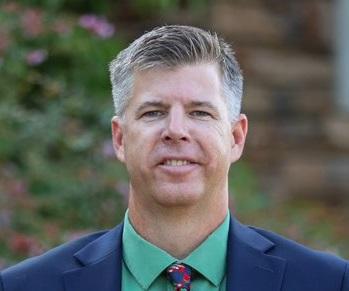 Kevin O'Toole is celebrating the start to his second decade of teaching and became part of the Christ School Math Department in 2019. 
Mr. O'Toole studied at Loyola University (Md.), Portland's Concordia University, and received his certification as a math teacher from Central Washington University in 2010. In addition to his work in the classroom, Mr. O'Toole has been part of the Greenies' JV Football coaching staff. 
His hobbies include hiking, climbing, stand-up paddleboarding, and slacklining. Mr. O'Toole has a son, Seamus, and a daughter, Finnegan.