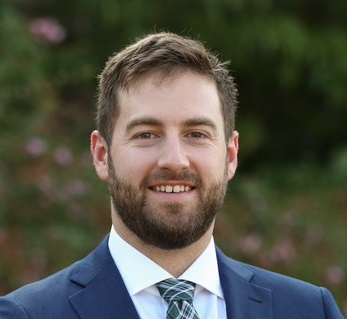 U.S. Army veteran Colin Billings will teach U.S. and World History, as well as coach soccer and baseball in his first year at Christ School. 
Mr. Billings served as a logistics officer supporting the 1st Cavalry Division at Fort Hood, Texas. He received his B.A. in Leadership Studies from the University of Richmond (Va.) and his M.A. in Curriculum and Instruction from the University of Connecticut.
Hobbies for Mr. Billings include CrossFit, yoga, hiking, and traveling. Most recently, he and his wife, Alexandra, visited 14 national parks on a cross-country road trip in May 2019. The Billings will serve as dorm parents for the 2019-20 school year in Noland House.