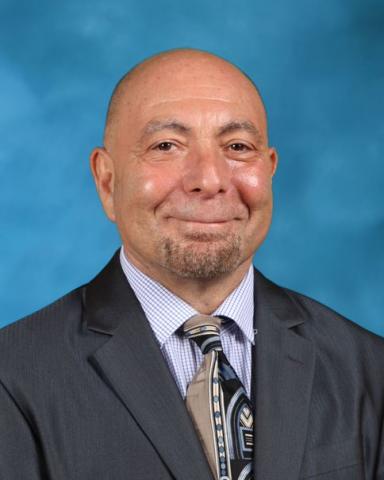 Christ School students from 2010 to 2018 will be delighted to hear that Marshall Baltazar has rejoined the World Languages Department to teach Spanish.  
During his Christ School tenure, Mr. Baltazar drew from more than 30 years of teaching experience in public and private schools in North Carolina and the Chicago area.  In addition to sharing his love of Spanish language and culture with his classes, Mr. Baltazar launched and coordinated a distinctive, three-week study abroad program for Christ School students at Colegio Delibes in Salamanca, Spain. When Mr. Baltazar retired (temporarily) in 2018, the Angelus yearbook was dedicated to him. 
Sawyer Duhaime '18 read this tribute to Mr. Baltazar during an end-of-year assembly:    
"This beloved faculty member has lived in three different countries and worked as a hotel manager, a tightrope and trapeze artist, a clown, and an acrobat. He earned a master's degree in Urban Teaching and won a dance contest on the 1970s TV show, 'Soul Train.' Since 2010, he has been an integral member of this community, teaching Spanish, directing plays, and leading trips to Spain. This kind, wise sage claims that his heart is a potato, though everyone who knows him would say it is a heart of gold. So, in an effort to keep this dedication short and sweet, just like our dear señor, the senior class dedicate the 2018 Angelus to Señor Baltazar."