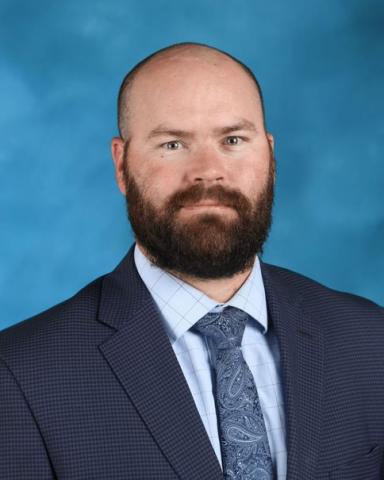 Sports have opened many doors for Chris Daller, who will help the boys balance academics and athletics in their own lives, too.
Mr. Daller is a new addition to the Christ School Math Department and Athletic Department – he taught and coached basketball and football the past seven years at Christian Brothers High School in Memphis.
Mr. Daller was a 4.0 student while pursuing a doctoral degree in Educational Leadership from Liberty University. He had the same grade-point average at Central Michigan University, where he earned his master's in Educational Leadership with an emphasis on supervision. Mr. Daller graduated with a B.S. in Mathematics and minor in English Literature from Aquinas College in 2015.
Mr. Daller is engaged to Jenna, an immigration lawyer, and the couple share a love for animals.