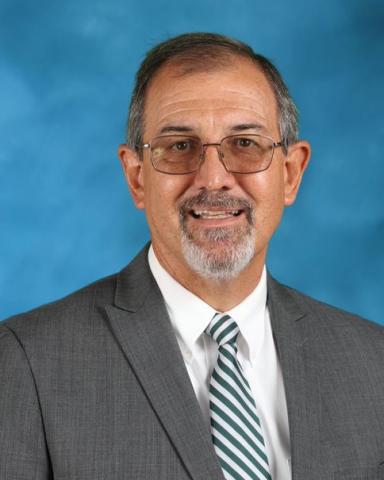 Greg Townsend has fulfilled a number of roles in his five years at Christ School. 
Mr. Townsend was interim Dean of Academics and Curriculum for the 2019-20 school year and started as an English instructor in 2016. 
Mr. Townsend retired from Asheville City Schools in June 2015. He spent 31 years at Asheville High School as a teacher, Assistant Principal, and finally Principal of Asheville's SILSA program (School of Inquiry and Life Sciences) from 2005 to 2015. Outside of the classroom, Mr. Townsend coached soccer and baseball.
Christ School is not his first exposure to schools affiliated with the Episcopal church – he graduated from St. Stephen's Episcopal School in Bradenton, Fla., before going on to receive a B.A. in English from Sewanee: the University of the South. Mr. Townsend also holds a M.A.T. in English from the University of North Carolina-Chapel Hill and an Ed.S in Educational Leadership from Western Carolina University.
Mr. Townsend's wife, Shannon, teaches Spanish at Ira B. Jones Elementary in Asheville. The couple have two sons, Robert and William.