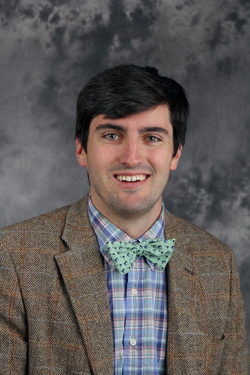 Mr. Isaac Rankin
History
Residential Life
Associate Administrator
Isaac Rankin loves to travel, having visited close to 15 countries, and applies those worldly adventures to his duties at Christ School. Now in his eighth year, Mr. Rankin teaches 20th Century World History, U.S. History, and Economics. He also coaches basketball, oversees Student Trips, and advises the Honor Council and Habitat Student Build.
Mr. Rankin received a B.S. in Psychology from Wofford College and an M.B.A. from the University of North Carolina. At Wofford, Mr. Rankin was president of his fraternity, Pi Kappa Alpha, a Charles E. Daniels Scholar, and member of the Honor Council.
Mr. Rankin's other passions are writing poetry, listening to podcasts, and playing racquetball. He and his wife, Rebecca, live in the Hemlock House with their son, James Isaac, and dog, Willow.