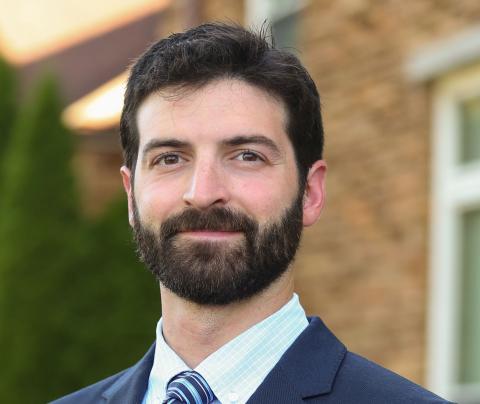 Mr. Matthew Perse
Instructor, Spanish
Assistant Varsity Football Coach, Head JV Football Coach
Matthew Perse is chair of the World Languages Department and joined Christ School's faculty in 2018 as a Spanish teacher after three years of teaching middle school Spanish at Fort Worth (Texas) Country Day. He is also an assistant coach with the Greenie football team.
Mr. Perse graduated from Miami University in Ohio with a B.A. in History and Spanish. While there, he rowed crew and played jazz trombone. He then lived in Buenos Aires, where he took graduate seminars, worked as a bicycle tour guide, and taught business English. Upon his return to the United States, Mr. Perse earned a Masters in Latin American Studies (History) from the University of Connecticut.
Mr. Perse considers himself an avid traveler and gets to pursue his hobbies of backpacking and mountain biking with the Christ School Outdoor Program.