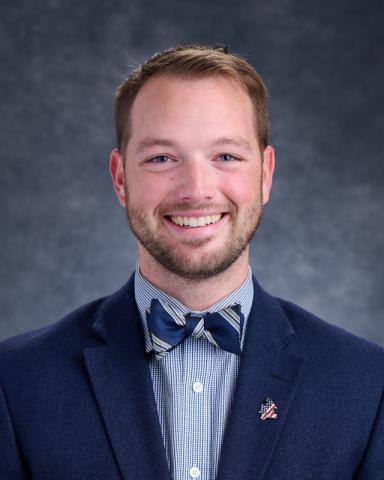 Mr. Mike Payne
Associate Director of Admission
JV Baseball Coach 
Associate Director of Admission Mike Payne developed a nostalgia for western North Carolina, having come here every summer for 12 years to work at Camp Ridgecrest in Black Mountain. Now his love for the Blue Ridge mountains is coupled with his belief in the mission of Christ School. 
Mr. Payne was born and raised in Warrenton, Va., with a family tradition of boarding school; one of his grandfathers is a graduate of Virginia Episcopal and a great grandfather was a headmaster at Northfield Mount Hermon School. Mr. Payne himself graduated from Virginia's Christchurch School, where he served as a prefect, played baseball and soccer, and was a head tour guide. He graduated Cum Laude with a B.A. in English from the University of Mary Washington and earned his Master of Arts in Executive Leadership from Liberty University in 2021. 
Mr. Payne has previously lived in Charleston, S.C., and Chatham, Va., where he served as an admission counselor, presidential ambassador coordinator, and varsity baseball coach at Hargrave Military Academy.
Mr. Payne's hobbies include playing guitar, watching sports, being active in the gym, and traveling.