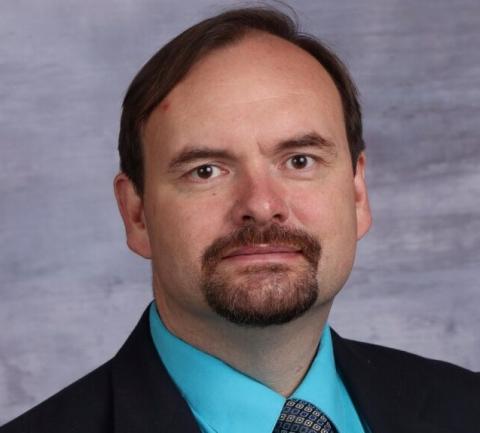 Mr. Bryan Martin
Mathematics Department Chair
Asst. Director of Curriculum & Academics
Bryan Martin spent his childhood in the North Carolina mountains, affording him a local perspective in his 16 years at Christ School.
Mr. Martin chairs the Mathematics Department and assists in providing technology support to fellow teachers. Mr. Martin has overseen the reaccreditation efforts for the last decade with SAIS/AdvancedEd (SACS). Mr. Martin's coaching experience at Christ School includes basketball, intramurals, and racquetball.
Mr. Martin earned a B.S. in Mathematics from Western Carolina University in 1997, and then received an M.S. in Applied Mathematics from WCU in 1999.
Mr. Martin reads fiction and is up for playing any type of game in his spare time. He and his wife, Olivia, have one daughter, Anna.