An endowed fund to honor Headmaster Paul Krieger
The Krieger Leadership Initiative
---
During his 21 years of distinguished service at Christ School, Headmaster Krieger has created an atmosphere which allows boys to develop into young men. He encourages boys to "own" their behavior and choices, he emphasizes self-advocation and delayed gratification, and teaches the importance of courage to each and every boy.
Each year, a handful of young men exemplify this courage and the merits of a Christ School education, training, and service. These students are not necessarily star athletes, master thespians, or top students. Above all, they are young men of character, courage, and empathy. Collectively, they make Christ School a better place.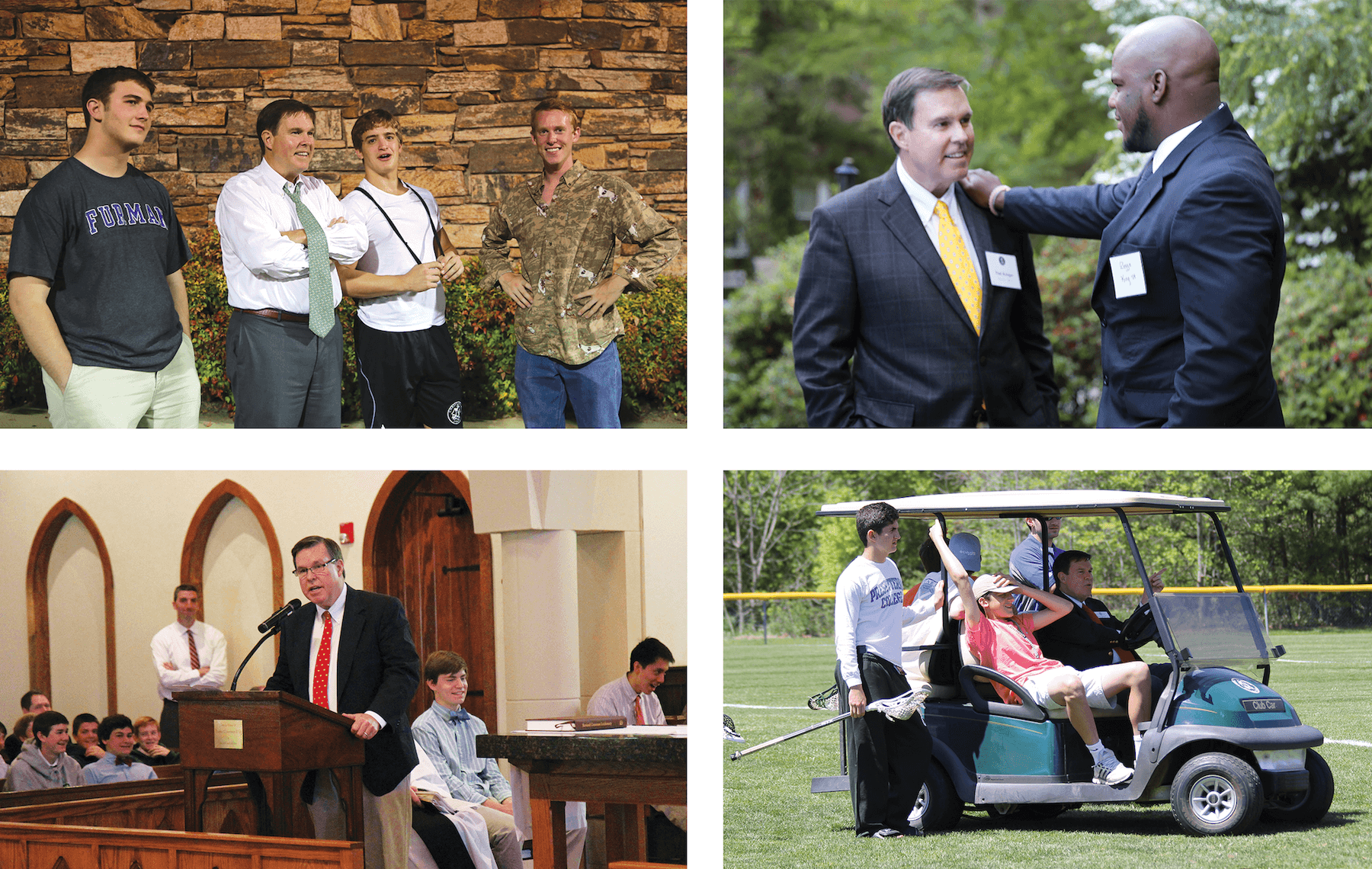 What is it?
The Krieger Leadership Initiative is an endowed fund created to honor Headmaster Krieger's legacy while recognizing young men of distinction and enhancing Christ School's tradition of cultivating future leaders.
Krieger Leadership Scholars
The Krieger Leadership Initiative allows Christ School to identify motivated students in their 11th and 12th-grade years and provide them – and the school – with extraordinary opportunities that will cultivate future servant leaders.
Krieger Leadership Priorities
Funds raised for the Krieger Leadership Initiative will provide leadership programming and opportunities for all Christ School students and faculty. This program will also continue the speaker series started by Mr. Krieger, bringing renowned authors, politicians, and other figures to work with our community each school year.
Read more about the Krieger Leadership Initiative in this PDF.
_________________________________
"Paul's accomplishments at Christ School have impacted, and will continue to impact, generations of young men. Paul Krieger is transformative leadership personified." — Watts Hamrick P'21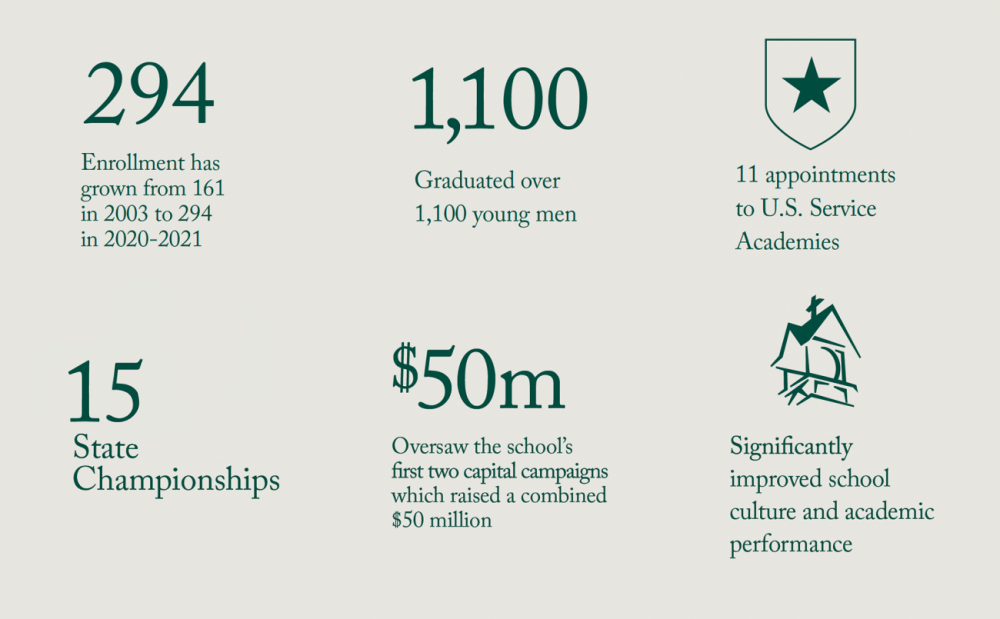 How to Support the KLI
If you would like to honor Paul Krieger's 21 years of exceptional leadership and provide essential support that will strengthen Christ School for years to come, please consider making a gift or pledge to the Krieger Leadership Initiative. The pledge form for the Krieger Leadership Initiative is available here. For more information, please contact Betsy Ellis, Director of Advancement, (828) 684-6232 ext. 115, bellis@christschool.org.