Media Center
The Information and Media Center is open during the school day, study hall periods and on Sunday afternoons.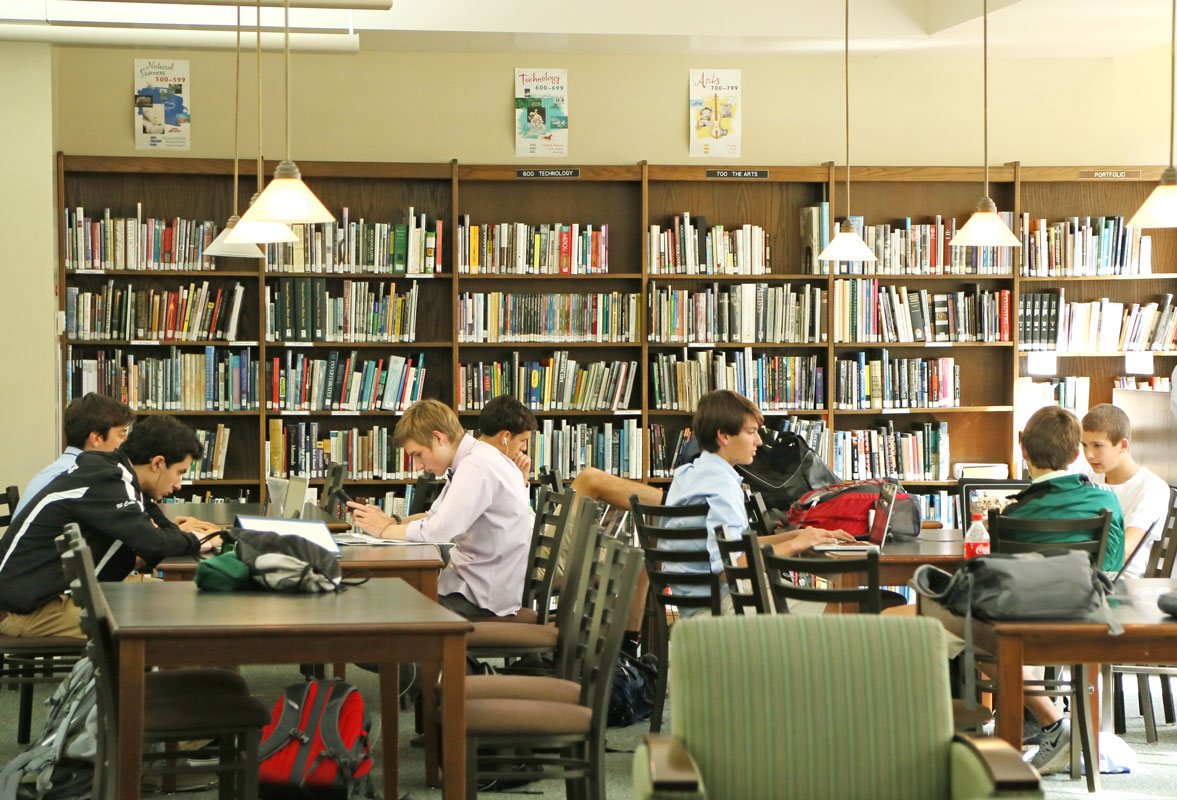 Click to search the Information and Media Center Catalog
Circulation: Books are checked out for 3 weeks and may be renewed if not requested by another patron. Videos and DVDs are checked out for 1 week. Faculty have unlimited borrowing privileges and may put selected books or films on reserve for class use.
Collection: 7,000 books, DVD films, 32 periodical subscriptions (magazines and newspapers), and electronic databases (SIRS, Salem Science, JSTOR and NCLive). Access the databases using the Information and Media Center Catalog.
Computers: 12 computers, printer/photocopier, wireless color printer for student use, wireless access for laptops.
AV Equipment: VCR and DVD player, TV and Smartboard.
Services: Reference help; assistance with citations and bibliographies; software instruction; class sessions on research strategy, plagiarism and source evaluation.
Learn more about the Christ School Archives.