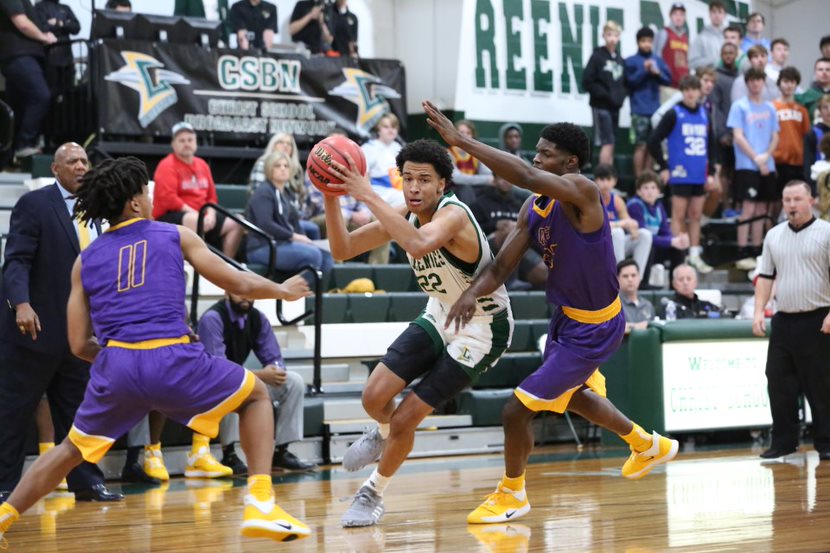 De'Ante Green '22 is on a mission to solidify himself as North Carolina's top high school basketball player in his class.
So far, so good.
The rising junior has seen his college recruiting explode this summer while playing AAU for the Tea Marie Hoops organization. As of Tuesday, his rapidly-growing list of scholarship offers included Auburn, Charlotte, DePaul, Elon, Houston, LSU, N.C. State, Ole Miss, Penn State, South Carolina State, Tennessee, Texas A&M, Virginia Tech, Xavier, Wake Forest, and UNC Wilmington.
De'Ante attended the Big Shots All-American Camp last week in Myrtle Beach, S.C., and had multiple 20-point games for Tea Marie, including 20 in the first half of a game on Thursday.
De'Ante's success is no surprise to anyone at Christ School after he averaged 14.8 points, 5.4 rebounds, and 2.1 assists per game as a sophomore. As a result, the forward's postseason recognition included a place on the NCISAA 4-A all-state, All-Carolinas Athletic Association, and Asheville Citizen-Times All-Western North Carolina teams.