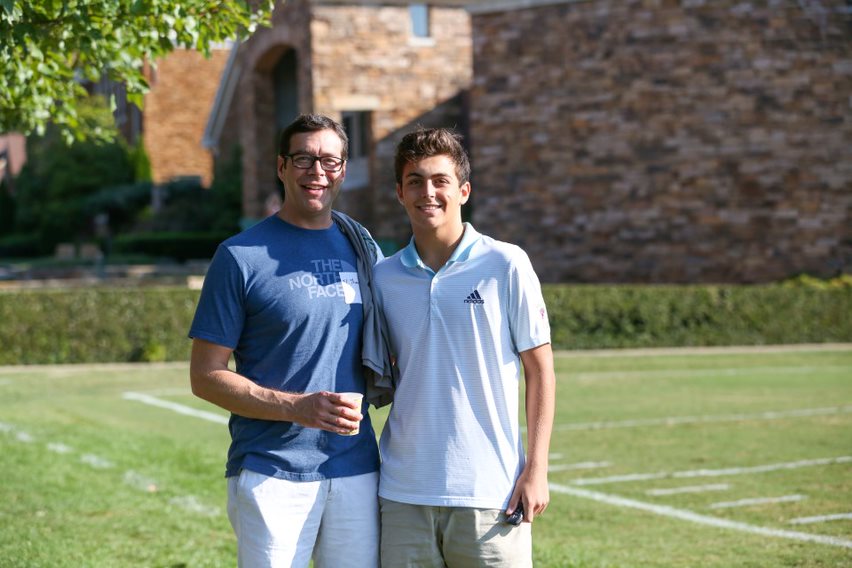 Perfect weather and three days full of activities made Father/Son Weekend an outstanding experience for 150 Greenie Dads.
Highlights included a Sunday morning service in the Kirk Brown Outdoor Chapel, a seminar on father/son relationships in Pingree Auditorium with team-building exercises, and a cocktail party for the fathers. Greenie Dads not only had a chance to enjoy Christ School's 500-acre campus with their sons but take advantage of the many recreational and entertainment options that the Asheville area has to offer.
Varsity football and varsity soccer were in action Friday night and Saturday afternoon, respectively, and both teams won their games.
Christ School holds Father/Son Weekend once every two years. Photos from Friday, Saturday, and Sunday are available for viewing here. Parents are encouraged to make plans now to join us for Family & Homecoming Weekend on October 25 and 26.