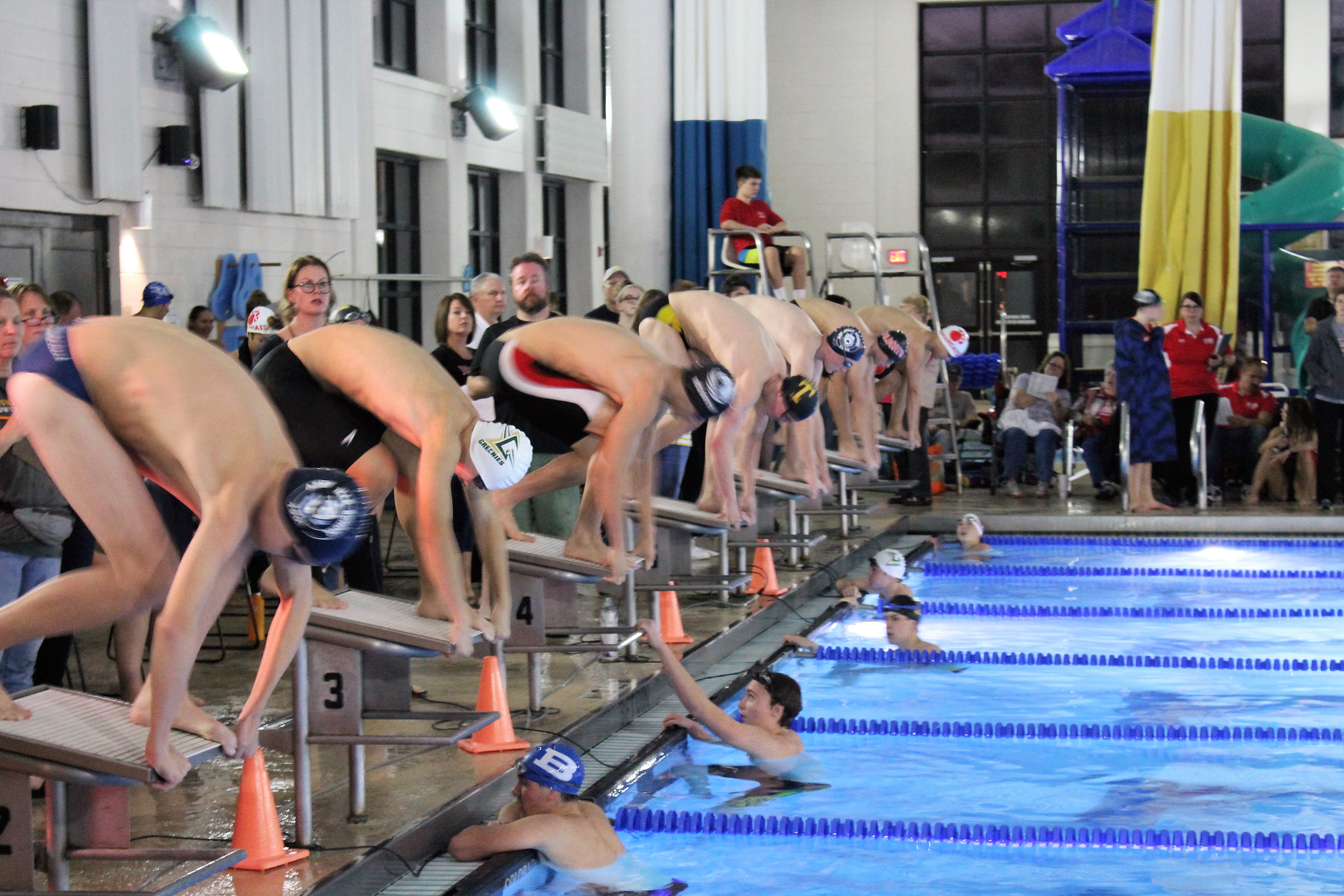 Greenies Swim Team Competes in Tuscola Invitational
On Saturday, December 2, the Christ School swim team headed to Waynesville, NC to compete in the prestigious Tuscola Invitational against teams from all over Buncombe County. The boys were ready to compete right off the bat, taking a podium position in the 200 Medley relay, led by Captain David Shainberg '18 and Paul Gao '18.
The team was also helped by Frank Howden '21 and Sam Jarrett '21. Head Coach Kevin Lisska said that, despite being freshmen, they "stepped up and showed they could hang with the older guys. They truly competed on the next level. Frank placed in both the 200 IM and 500 Free, while Sam continues to improve as our up-and-coming backstroker."
They weren't the only ones to see success – seniors Flynn Cruse and Beau Simmons showed off their experience and put up great times.
"I am truly proud of all of our guys. They continue to put in the work, day in and day out," said Coach Lisska. "We've already come a long way, and it really showed tonight."
Official results have not been posted yet. Check back for updates!