Global Languages at Christ School
Spanish, Latin, Arabic, and Mandarin Chinese
Walking through the top corridor of the Wetmore classroom building is a little like stepping into another part of the world; in addition to Spanish and Latin, Arabic and Mandarin Chinese can now be heard coming from the classrooms of Ms. Jennifer MacDonald and Mrs. Shao Ting Chung. This year marks the fourth year that we have offered Arabic and the second for Mandarin.
Mandarin Chinese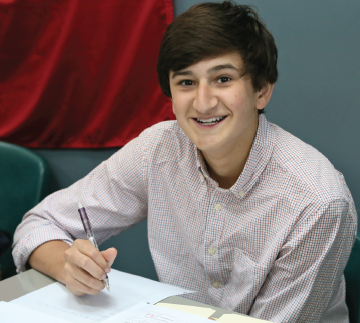 Our department's incorporation of Mandarin Chinese, the most widely spoken native language in the world, assists our students in connecting with the world's most populous nation, as well as influential Chinese communities in Indonesia, Thailand, Malaysia and Singapore.
"Arabic and Mandarin have been two of the most challenging classes that I have taken at Christ School. Mrs. Chung has taught us very quickly to carry on a basic conversation in Mandarin. I don't know what career I want to pursue in the future but I am sure that these two languages will help me."
–Duncan Jones '16 (pictured right)
Taking Arabic to the Next Level
A number of developing nations are located in Northern Africa, many of which are Arabic-speaking. Our students are not only taught how to speak, read, and write Arabic, but they also learn the social nuances, customs, and traditions of those nations.
As a result of taking Jennifer MacDonald's Arabic class, two students have studied abroad at Kings Academy in Jordan, two have attended the Middlebury Summer program with an earned scholarship, and another attended the State Department funded Morocco Summer Immersion on a full scholarship.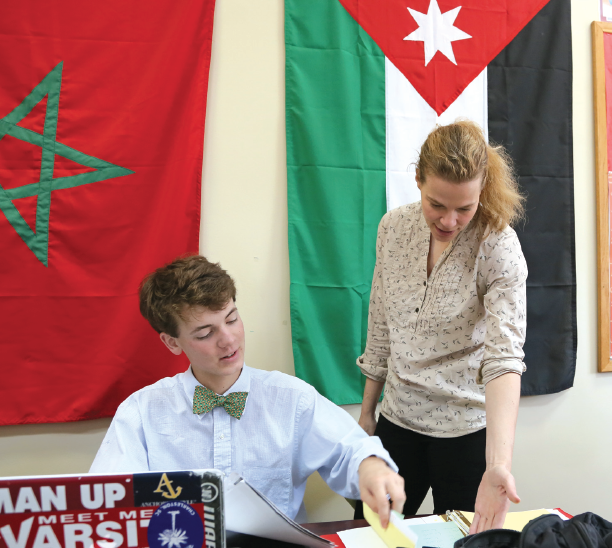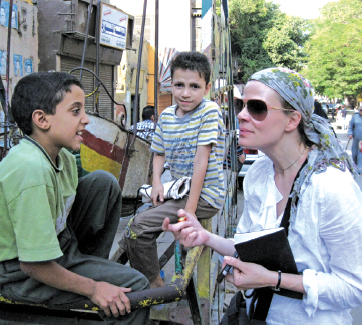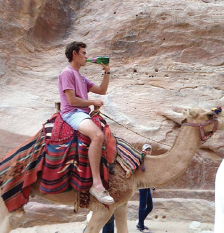 Henry Keenan '14 spent his senior year at The King's Academy in Madaba, Jordan, attending a study abroad program called Arabic Year. Along with 20 high school students from around the world, Henry was been immersed in Arabic culture and language and traveled throughout Jordan, Cairo and Morocco.
"With 75% of the world's population being non-English speakers, the goal of our world languages department is to help our students be engaged, productive citizens of a global community." - department chair Vanessa Giuliani.
Spanish at Christ School - and Abroad
Students have the opportunity each summer to develop their global language skills beyond the classroom through a Spanish immersion program at a language institute in Salamanca. Salamanca is home to Spain's oldest and most prestigious university, the University of Salamanca.
In this three-week study abroad experience, the students stay with Spanish families, attend four hours of class daily, and participate in tours, excursions, and workshops. There are afternoon activities and weekend excursions to Madrid, the beach in Portugal, and a bull farm owned by a famous matador.
Students make friends from around the world while also being fully immersed in the Spanish language. This program is also designed to teach diplomacy in international relations.
View more photos of the Greenies 2014 trip to Spain