Thank you!
Thanks to an incredible outpouring of support, it looks as though the gross revenue from The Future is So Bright Auction and Gala 2014 will top our last auction. We are grateful for a record breaking event that has fully funded the bleachers and seatbacks in the Mebane Fieldhouse as well as for the soccer, lacrosse and football fields.

Projects the Auction will fund
Learn more about our Fund A Need program
The Live Auction's goal is to raise $150,000 to underwrite the installation of new bleachers, including seatbacks for The Greenie Dome and construction of new bleachers for the Soccer/Lacrosse Field.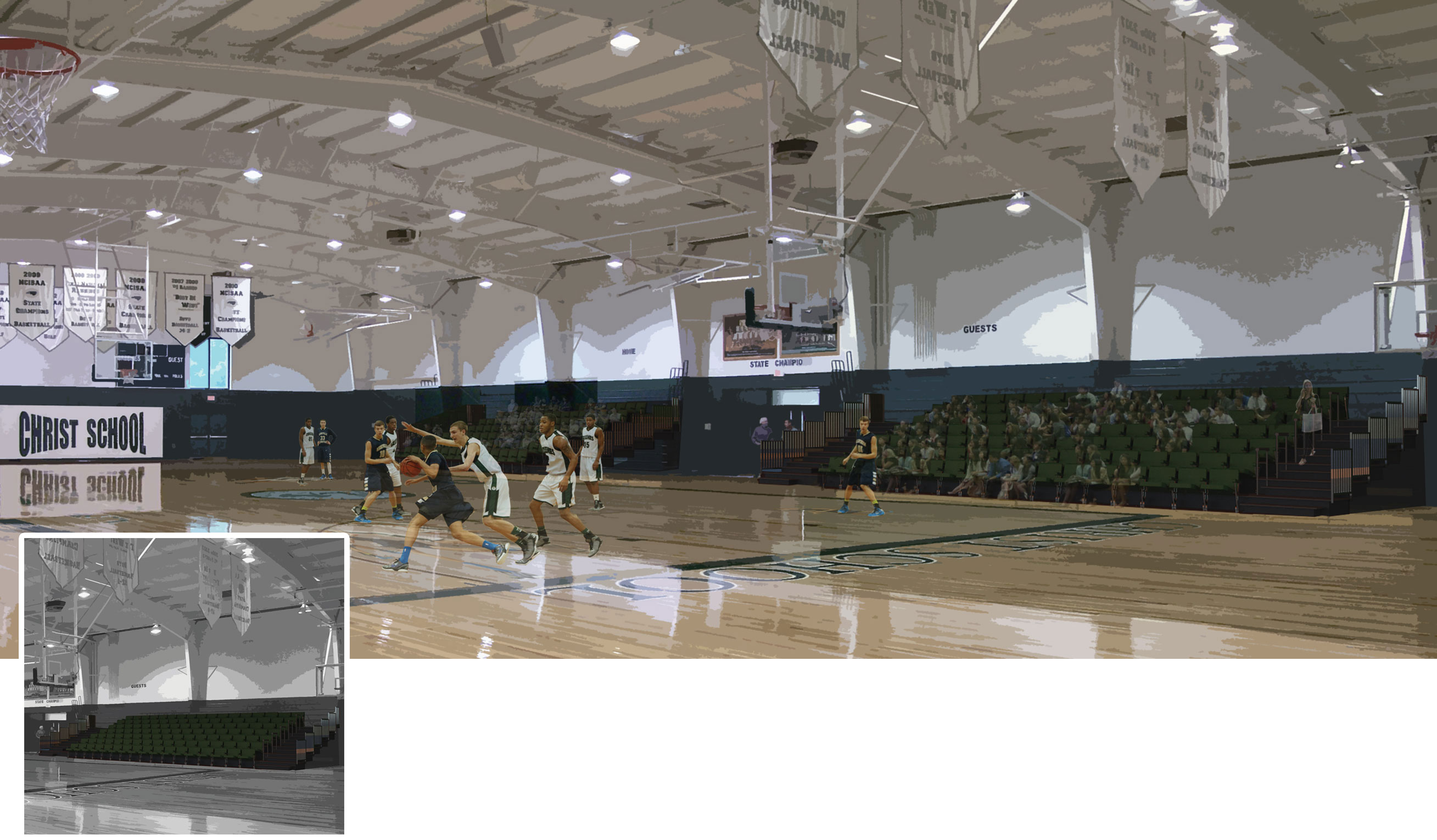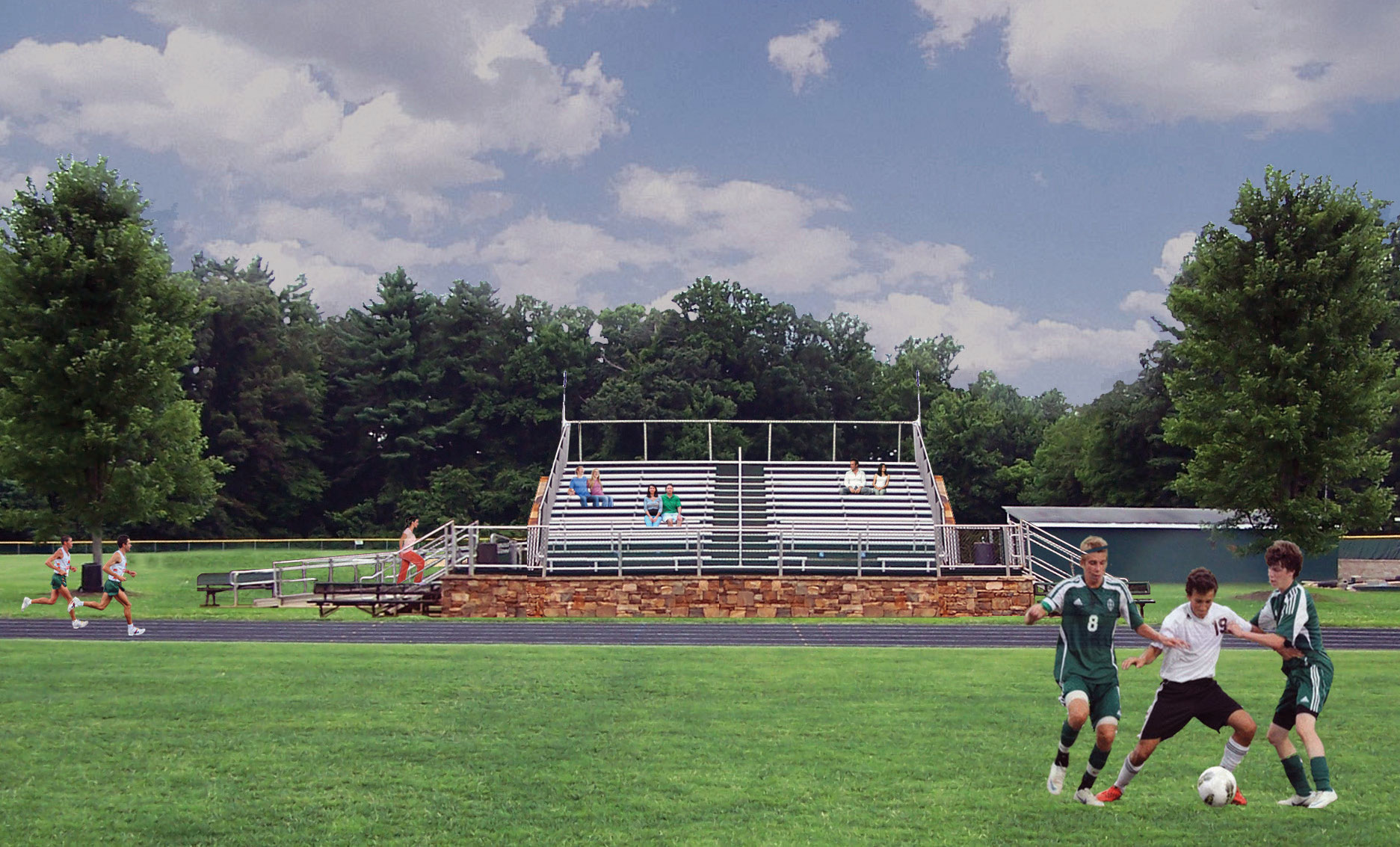 With so many moving pieces involved with such an successful event, we want to make sure to thank and recognize our incredible sponsors:
Individual and Corporate Sponsors
Christ School deeply appreciates the following individuals and their companies for their donations of sponsorship dollars and auction packages. Without this generous support, the record breaking success of the 2014 Auction and Gala would not have been possible. Thank you for making Christ School's Future so Bright!
Dan and Jennifer Akers P'16
Allergy Partners of WNC
Alta Vista Wealth Management
Aramark Campus Service
Asheville Eye Associates
Asheville Healthspan MD
Bo and Judith Aughtry III P'18
Mike and Karen Ayotte P'16
Bankers Insurance, LLC
Beverly-Hanks and Associates
Biltmore Farms Hotels
Todd and Darrin Blevins P'16
Blue Ridge Bone and Joint
William and Meredith Bourne P'14
BP Solutions
Carolina Alliance Bank
Cummins Atlantic
DeeDee and Ed Dalrymple P'14
Stephen and Sherry David P'18
Margaret and Denis de St. Albin P'13
Deuterman Law Firm
Dan and Dawne Deuterman P'16
Michael and Elizabeth Freeman P'16
Fulford's Flooring
Ted and Suzette Fulford P'16
Hank and Sarah Garbee P'16
Germain Racing - Bob Germain P'18
Robert and Gail Germain P'18
Goosman Rose Colvard and Cramer
Greg and Ann Goosman P'18
Mike and Laura Grace P'15
Blake and Ashley Graeber P'16
Gordon and Susan Groh P'16
Harmony Motors
Bill and Barbie Haynes P'14
Haywood Park Hotel
Hollywood Media Bridge
Hunter Coggins
Rob and Julie Hussey P'14
Nat and Renee Hyde '74
George and Stacey Ibrahim P'14
Jay and Laura Jansen P'16
John and Liz Kimberly P'16
William King Clothiers
William E. King, Jr. '75
Little Caesars Pizza
Eric and Spencer Locher P'13, P'16
Shug and Walker Lockett P'07
Steve and Stacy Lynch P'14
Bill and Kay McCann P'16
Gary McCord
Peter and Lee Anne Mangone P'13
Monkee's
Morganton Savings Bank
Scott and Gwen Murrah P'16
Brandt Packer
Peak Energy
Pecheles Automotive Group
Brian Pecheles '77
Nancy Perot P'11, P'12
Michelle and Lee Porter P'17
J. and Mitzi Purvis P'15
Wesley and Judith Reinhardt P'16
Bryan Sexton '97
DeeDee and Harry Shaw P'15
Jan & Michael Stephanides P'12, P'14
Sidney & Norwood Thornton P'16
Tour Talent
US Trust Bank of America
Charles and Paula Vasey P'18
Trish and Dave Warriner P'15
Tommy and Linda Westfeldt '70
Bob and Kim Wiggins P'11, P'14
Tom and Jackie Wilcox GP'15
Wren Foundation, Inc.
Steve and Jena Young '82
Young Transportation