Welcome, Christ School Alumni
Stay connected with Christ School by following our latest news about local and regional events, campus activities, and reunions.
If you have not visited Christ School recently, we encourage you to do so. Though the campus may have changed since your last visit, Christ School remains committed to the same ideals and values that inspired its founding over one hundred years ago.
Alumni Gatherings
Please note that all dates are subject to change.
October 22, 2014 - New Orleans Gathering
In the Rex Room at Antoine's, 12:00 p.m. 713 St. Louis Street, New Orleans, LA 70130
November 1, 2014 - The BIG Game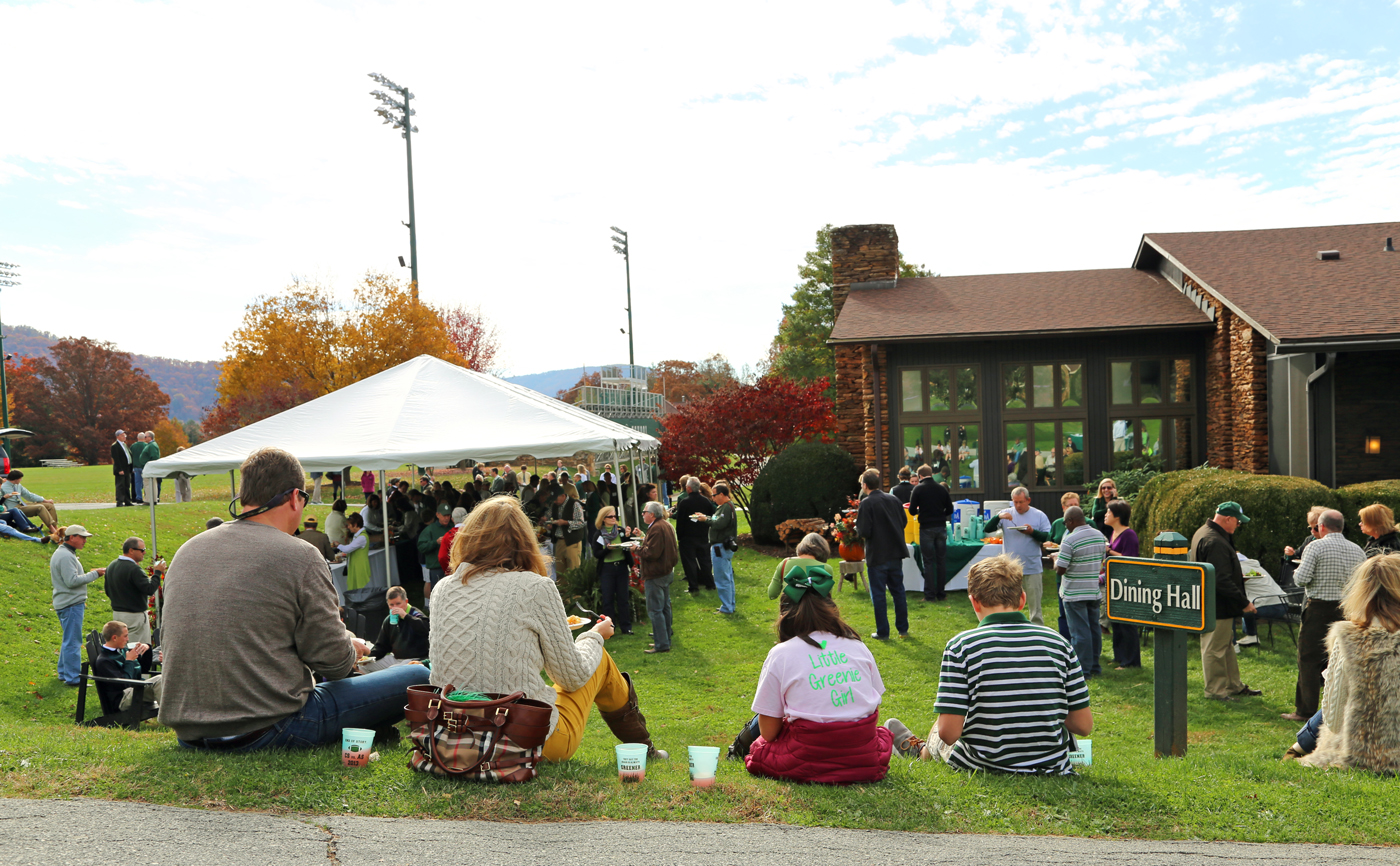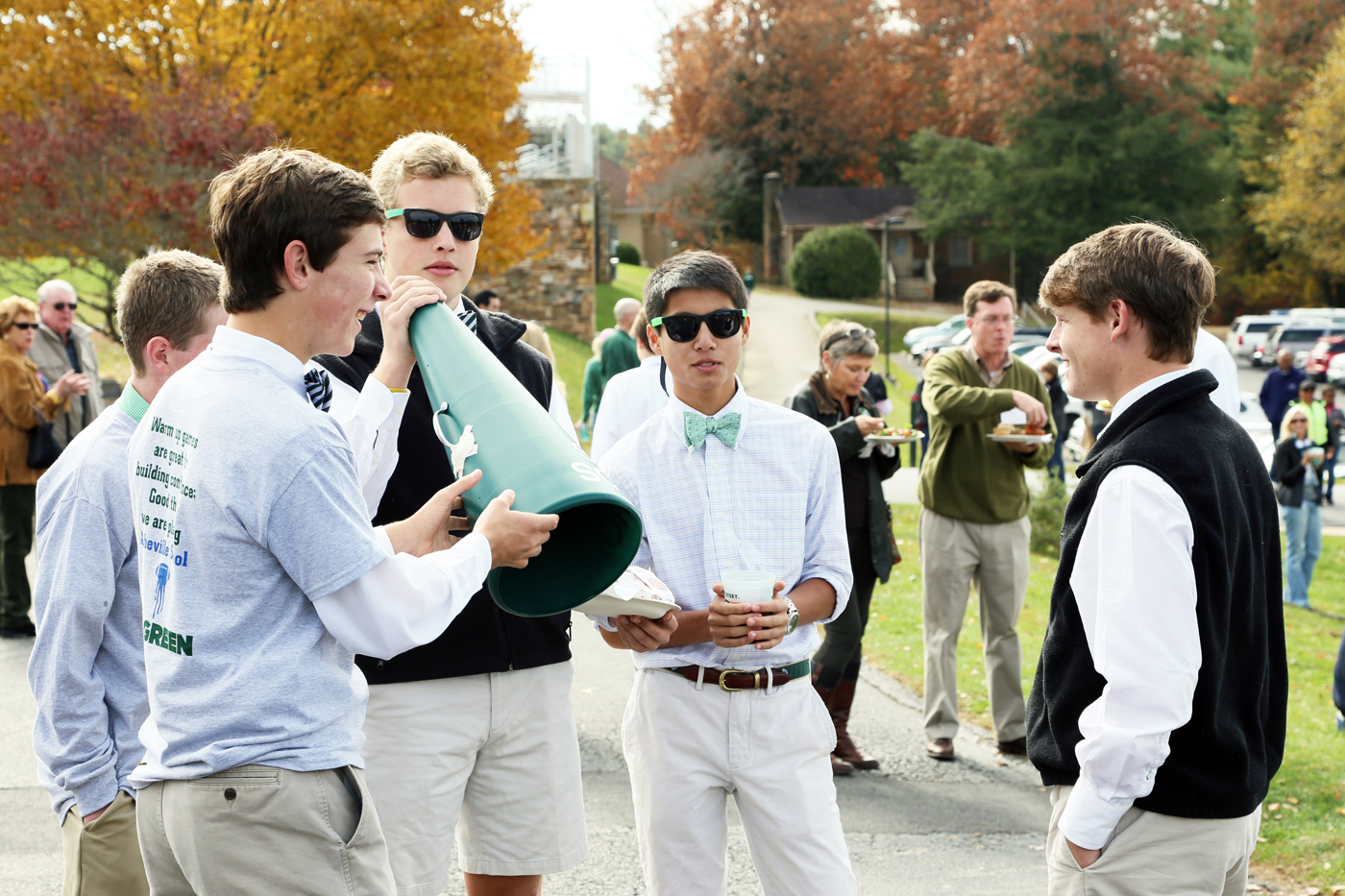 Join us Saturday, November 1 at Christ School to watch the Greenies host Asheville School, kick-off at 1:00 p.m. At halftime we will hold the Hall of Fame Induction Ceremony. If you can't make it out to The Game, we will share a live-stream starting at 12:45 p.m.
The Parent Council tailgate (pictured above) will be at 11:30 a.m. just before the game. Please
email Sarah Beard if you would like to contribute food or help.
December 11, 2014 - Charleston Gathering
In the South State Bank Lobby, from 6-8 p.m.
46 Broad Street, Charleston, SC 29401
February 12, 2015 - Greensboro Gathering
At the Greensboro Country Club, 12 p.m.
410 Sunset Drive, Greensboro, NC 24708
March 25, 2015 - Atlanta Gathering*
April 22, 2015 - Charlotte Gathering*
At the Quail Hollow Club from 6-8 p.m.
3700 Glen Eagles, Charlotte, North Carolina 28210
* Indicates tentative date
Would you like to host a gathering where you live? Please call Dan Stevenson '72 at (828) 684-6232 ext. 184 or email Dan at dstevenson@christschool.org.
Alumni Weekend 2015
Save the date! May 1-3, 2015
New Greenie Gear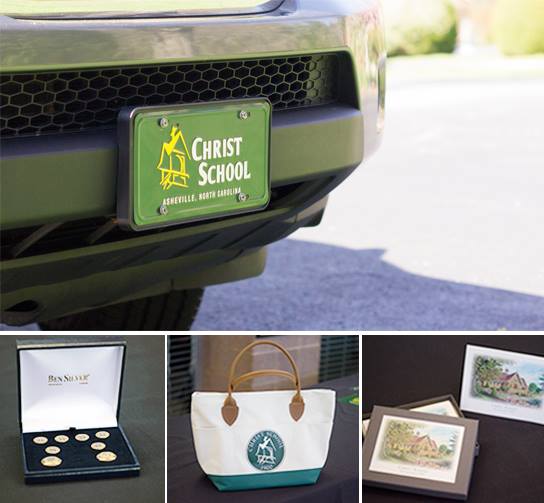 Check out our new license plates, tote bags, notecards, blazer buttons, and more items in our bookstore.
You can visit the bookstore in the Patrick Beaver Student Center on campus Monday through Friday from 8:00 a.m. - 4:30 p.m.
Follow Christ School's board Alumni on Pinterest.