Welcome, Christ School Alumni
Stay connected with Christ School by following our latest news about local and regional events, campus activities, and reunions.
If you have not visited Christ School recently, we encourage you to do so. Though the campus may have changed since your last visit, Christ School remains committed to the same ideals and values that inspired its founding over one hundred years ago.
Alumni Gatherings
Summer 2016
While we do not have off-campus alumni gatherings planned during the summer months, we often have on-campus staff coverage throughout the summer. If you and your family are visiting Western North Carolina this summer, be sure to stop by campus. All the better, call ahead and arrange for a guided campus tour with Dan Stevenson, Director of Alumni or Denis Stokes, Director of External Affairs. Call 800-422-3212, x103
Would you like to host a gathering where you live? Please call Dan Stevenson '72 at (828) 684-6232 ext. 184 or email Dan at dstevenson@christschool.org.
Photos from Alumni Weekend 2015
Many thanks to all who joined us at Alumni Weekend this year!

Greenie Gear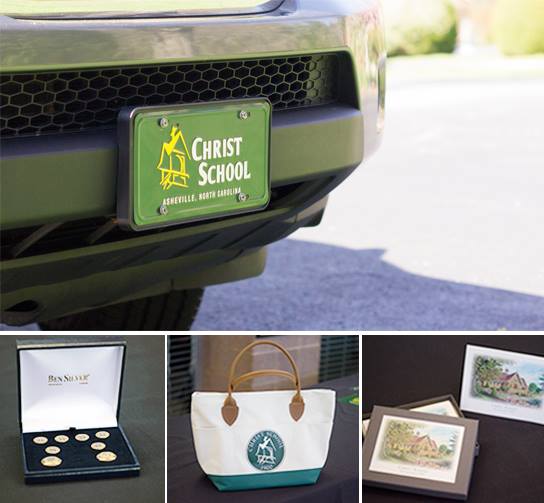 Check out our new license plates, tote bags, notecards, blazer buttons, and more items in our bookstore.
You can visit the bookstore in the Patrick Beaver Student Center on campus Monday through Friday from 8:00 a.m. - 4:30 p.m.
Follow Christ School's board Alumni on Pinterest.