News and Events
2017-2018 Calendar (Updated May 2017) - Subject to revisions. Includes Saturday class dates and closed weekends.
Search our news:
Congratulations, Class of 2017!
Posted 05/18/2017 03:33PM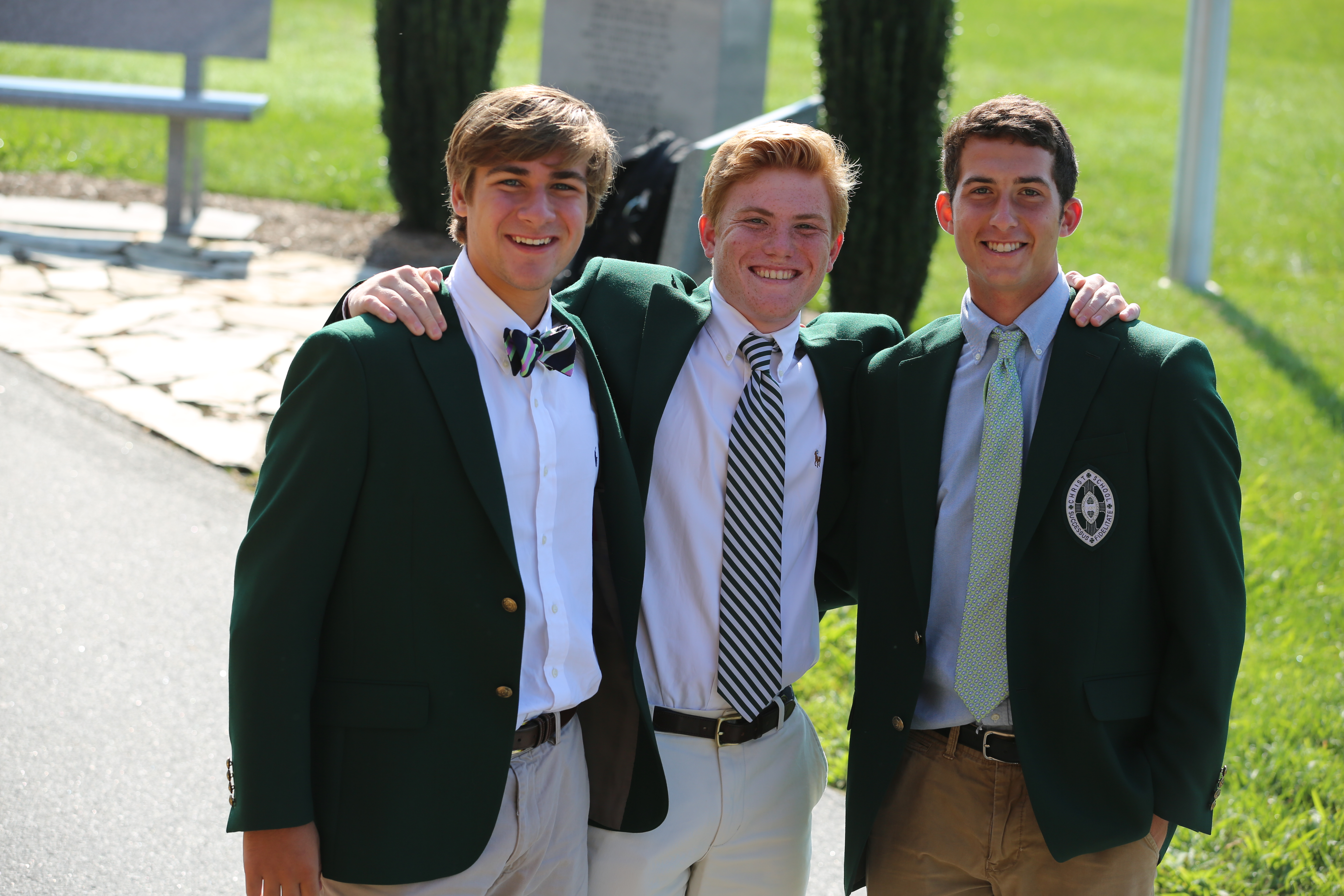 Congratulations, Class of 2017!
In a few days the Class of 2017 will march across Yard A to receive their diploma and Bible, marking the end of their Christ School experience. Beyond the Gatehouse are the fine colleges and universities at which they have chosen to continue their education. This year, 61 Greenies will depart Christ School ready to succeed in colleges and universities around the country.
The Class of 2017 applied to 447 colleges in 30 states and the District of Columbia. The College Counseling office worked with the boys to help them find the right fit and best options as they continue their education in colleges and universities around the United States.
According to the Senior Survey, 97 percent of Christ School graduates are happy or very happy with the college they will be attending. 56 percent will be attending a college or university outside of North Carolina, and 49 percent of seniors received a merit-based scholarship. Two members of the senior class will be attending a military academy (Coast Guard and Air Force). All year, this senior class led by example, and their Christ School legacy will be an inspiration for our future graduates!
See where this year's graduates will be attending school: