News and Events
2017-2018 Calendar (Updated May 2017) - Subject to revisions. Includes Saturday class dates and closed weekends.
Search our news:
Alumni Weekend 2017
Posted 05/08/2017 04:31PM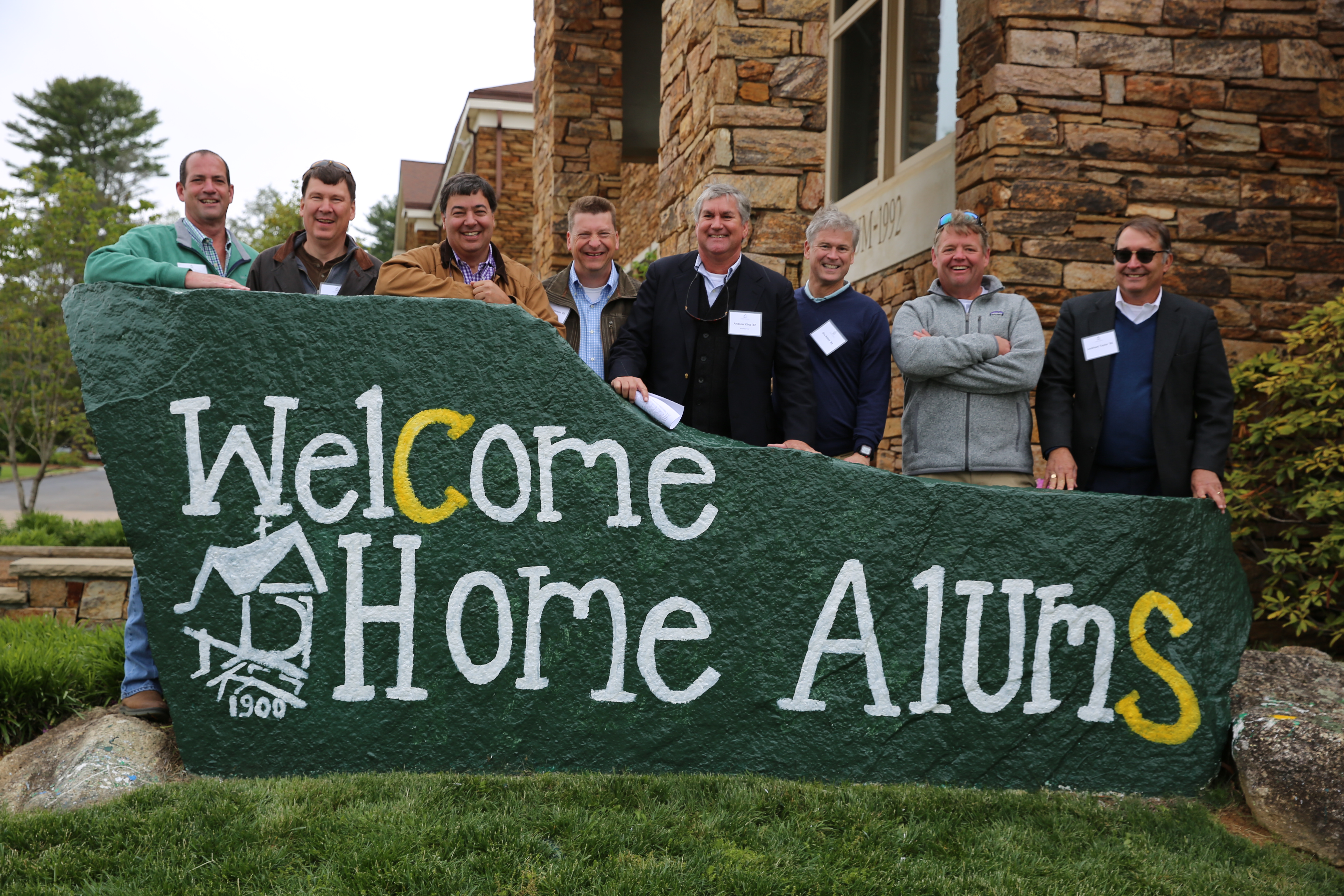 Alumni Weekend 2017
Christ School Alumni Weekend 2017 will be remembered as one of the largest reunion gatherings celebrated on campus. Beginning with the Class of 1947 and ending with 2012, classes ending in either 2 or 7 were represented. Many other alumni from other class years were also present.
Breaking from the tradition of hosting the Friday evening Cocktail Reception at the Headmaster's House, this year the event was celebrated in Stolz Hall. Despite the wind and rain, conversations around the fireplaces with classmates from bygone years made for a lively evening. Stolz Hall also became the site of the Alumni Luncheon and Awards Ceremony on Saturday.
Alumni Award Recipients were:
Lyles B. Webster '02 – Robert B. Moore III Young Alumnus Award
Royal G. Shannonhouse '72 – Bill Sewell Service and Loyalty Award
Brian Pecheles '77 – Alumni Achievement Award
Cam Smail '72 – Distinguished Alumnus Award
Stephen T. Young '82 – Distinguished Alumnus Award
In addition to the Cocktail Reception and Luncheon, alumni participated in opportunities to see a glimpse of current school life with campus tours and athletic events. Headmaster Paul Krieger gave a State of the School presentation featuring a student-led panel discussion.
The annual Alumni Memorial Eucharist celebrated the lives of those Christ School alumni who have passed away in the past year. Father Kirk Brown served as the Celebrant and The Reverend Paul Stricklin, a former Christ School Chaplain, was the Preacher.
Many alumni had not been back to campus in recent years – some not since their graduation, making the transformation of the campus and newly redeveloped facilities all the more dramatic. During the weekend, Father Brown officiated the dedications of Gardner House, the Kennedy-Herterich Art Studio, and the Alumni Plaza.
Peter Gardner Dodge '95, who named the facility for his grandmother, generously donated funding for Gardner House. The residents of Gardner House attended the dedication along with Mr. Dodge.
Karyn Kennedy Herterich P'04, Dieter Herterich P'04, and Morgan Herterich '04 participated in the ribbon-cutting of the Kennedy-Herterich Art Studio. Art teacher Sarah Baldwin and her students, along with a group of about 30, helped celebrate this occasion, which also included a dedication to former art teacher Betty Weil.
Alumni from many different classes helped to officially dedicate the Alumni Plaza. Nat Hyde '74, Bob Twomey '73, Tom Beck '69, P'07, and Director of Alumni Relations Dan Stevenson '72, P'15 held the ribbon which was cut by Grady Byrd '57, P'80, GP'07, GP'11.
The Young Alumni gathered at Blue Ghost Brewing on Saturday evening. Various class reunions were held around the area.
Mark your calendars for May 5-6, 2018! Alumni Weekend 2018 will celebrate classes ending in 3 and 8.