News and Events
2017-2018 Calendar (Updated May 2017) - Subject to revisions. Includes Saturday class dates and closed weekends.
Search our news:
Greenies Continue Efforts to Aid Syrian Refugees
Posted 03/28/2017 08:26AM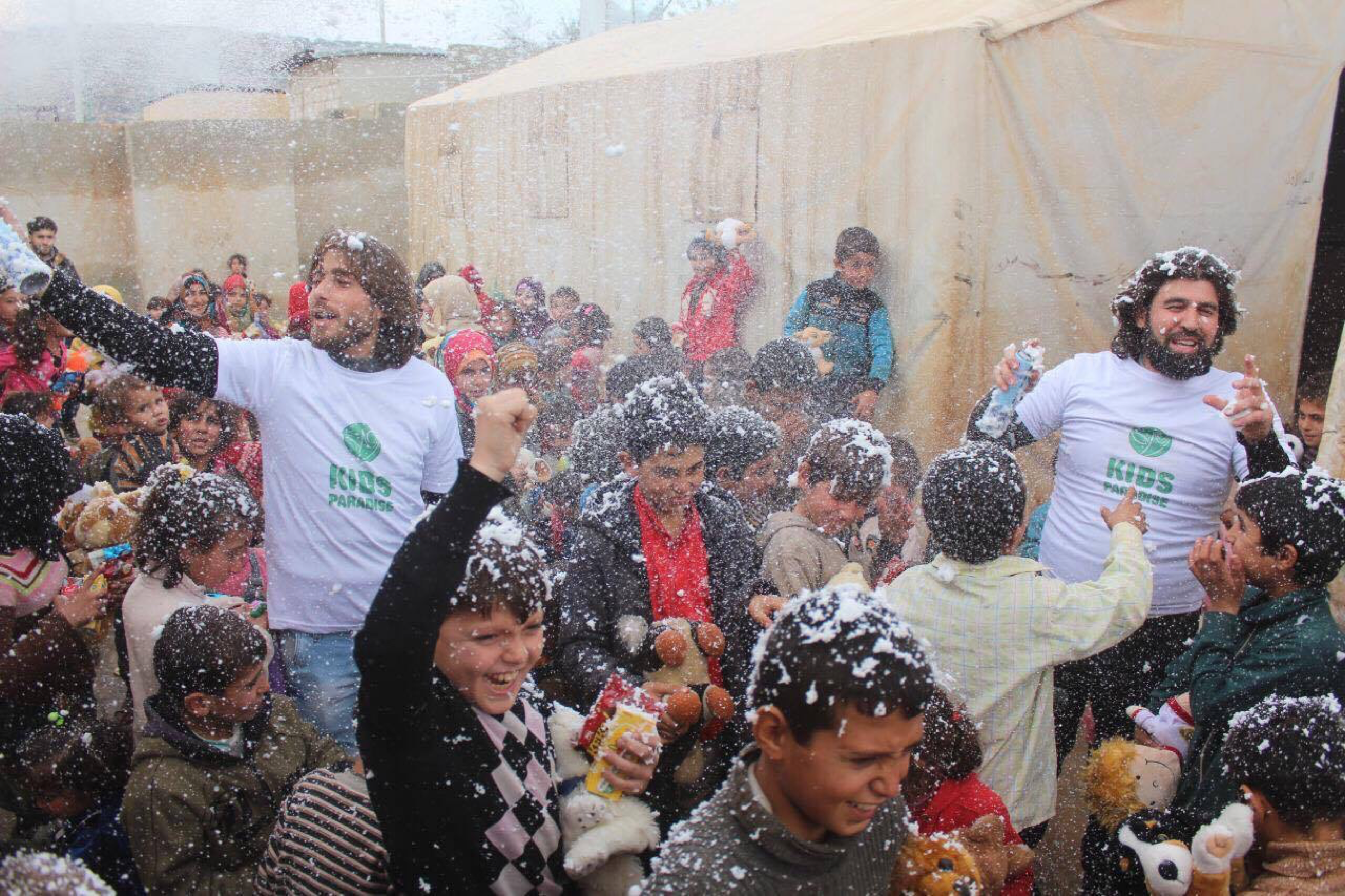 Greenies Continue Efforts to Aid Syrian Refugees
For the past three years, the Christ School Community has united in an effort to aid Syrian refugees. In 2014, Arabic teacher Jennifer MacDonald asked students to donate soccer balls to be given to a refugee camp on the border of Syria and Turkey. Greenies collected hundreds of balls, which Ms. MacDonald delivered to the refugees the following summer. In March of 2015, Rev. Kirk Brown and history teacher Olga Mahoney led a service trip with twelve Christ School students to Rome. While there, they worked at the Joel Nafuma Refugee Center, a ministry of St. Paul's Within the Walls Episcopal Church. That fall, students and faculty attended a candlelight vigil for Syrian refugees.
In December 2015, Christ School chef Anola Alabdo visited orphanages on the Turkey/Syria border, bringing books and educational toys donated by Christ School students. "What I love most about working with Christ School is the genuine interaction with the boys when they read or hear something on the news about Syria and they make a point stop by and ask how I am, if my family is all right, and if they can help in any way," says Anola, a U.S. citizen born in Syria. "Their interest is so sincere." This March she revisited the orphanage, offering more toys and continuing to foster the relationships that began a year ago.
During the 2016-17 school year, students and faculty continue to be engaged in education, service, and advocacy regarding the millions of displaced refugees around the world. In December, Greenies gathered donations of toys and food items to send to Syrian refugees. "It was pretty humbling to give Syrian children something to put a smile on their faces," says John Helton '17. "We see from news outlets what the people of Syria are going through on a daily basis – I couldn't imagine going through that, let alone as a child. The project of giving the children toys and art projects around Christmas time brought just as much joy to the people who were involved here at Christ School as it did to them."
The plight of refugees is one of the greatest humanitarian crises of our generation. Over 4.8 million Syrians have fled their home country, while 6.6 million remain internally displaced within Syria. "It's easy to turn a blind eye to the rest of humanity when we are so invested in our own little pocket of the world," says Philip Hodges '18. "The media is often the only lens through which we view the Middle East, and this has created a culture of fear and hatred towards Arabs. One of the most beautiful traits of mankind is our ability to come together in times of crisis. When we are there to help others in need, a system is created under which we can all depend on each other for help. When we turn away from one of the largest refugee crises in history, we devalue human life and fail to realize that people no different than us have had their worlds absolutely shattered. I believe when we are in the position to give so much, there is no excuse not to."
For Ms. Mahoney, the best reward is in seeing the empathy and compassion that the young men of Christ School exhibit in their dedication to the refugee cause. "The students at Christ School recognize the importance of learning about the issue and supporting efforts that, in particular, ease the suffering of children affected by this tragedy," says Ms. Mahoney.