News and Events
2017-2018 Calendar (Updated May 2017) - Subject to revisions. Includes Saturday class dates and closed weekends.
Search our news:
American Whitewater Journal Publishes Article by Greenie Richard Lytle '20
Posted 02/28/2017 10:58AM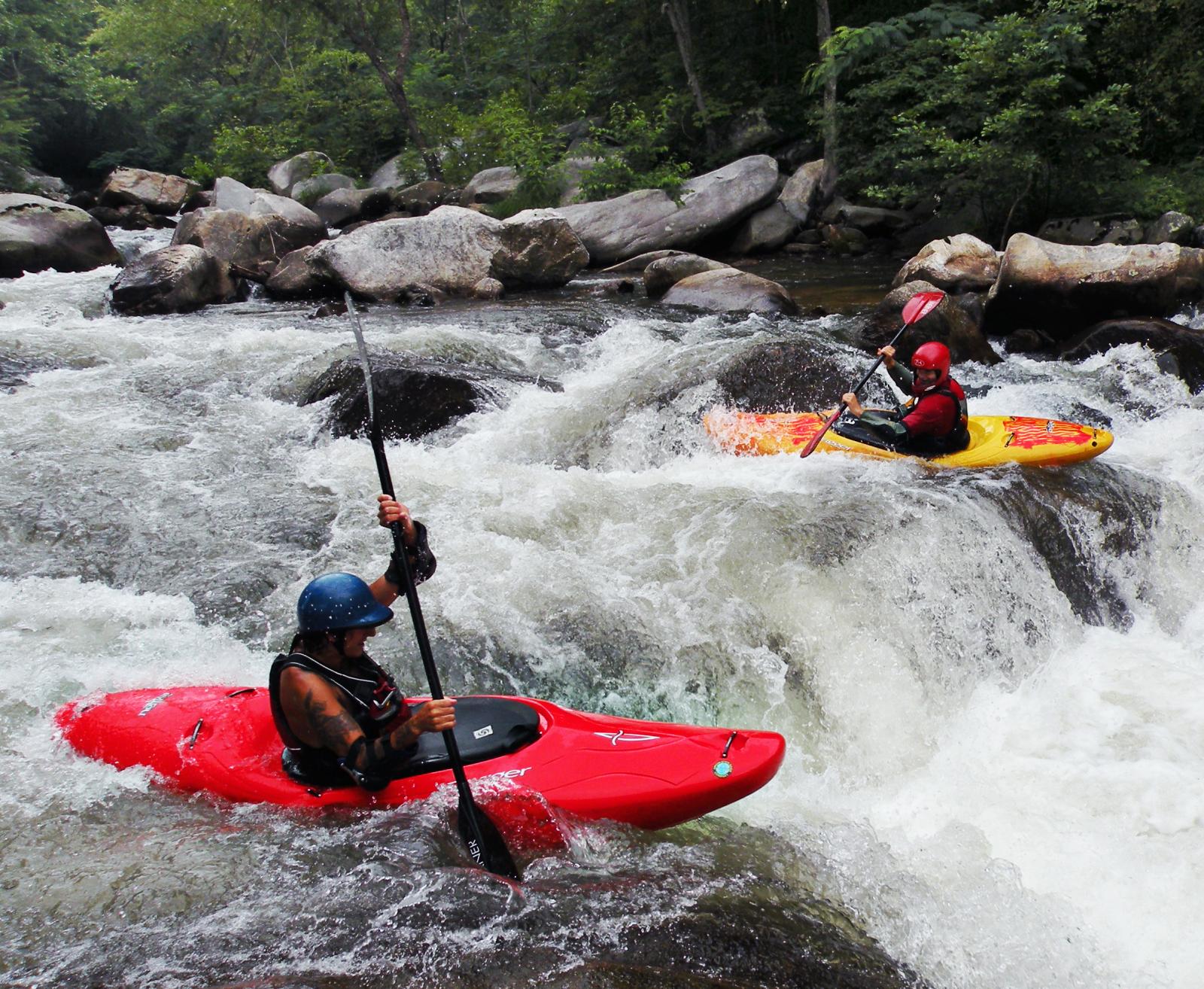 Green River Narrows. Photo by Kiesha Jean.
American Whitewater Journal Publishes Article by Greenie Richard Lytle '20
American Whitewater Journal published an article written by Greenie Richard Lytle '20. The article, entitled "Safety at the Green Race," explores a competitive creek race held annually on the steepest section of North Carolina's Green River Narrows. The race is difficult and dangerous, leading Richard to ask the question – why would anyone do this? In exploring the dangers and safety measures involved in the race, Richard urges his readers to "keep shredding, come out to the Green Narrows, train hard, be aware of the risks, and hopefully race in this one-of-a-kind whitewater race someday."
According to Richard, the article was a way for him to combine his love of kayaking and his passion for writing. It was also a way for Richard to help people gain an understanding of not only the sport of kayaking, but also the safety concerns that people tend to gloss over. "I enjoy everything about writing, as it allows me to express my feelings and creativity in things that I like to do," says Richard.
American Whitewater, founded in 1954, is a nonprofit dedicated to conserving and restoring America's whitewater resources. In the Southeast, American Whitewater has secured releases on numerous rivers, including the Tuckasegee, Tallulah, and Cheoah. The organization has also helped spearhead the movement to maintain releases on the Ocoee River.