Music
The Music Department offers courses in Basic Musicianship, Music History, and Advanced Theory classes (including an AP Music Theory class for qualified students). The department has recently added a Music Technology course-offering hands-on experience with studio equipment and software-to the curriculum.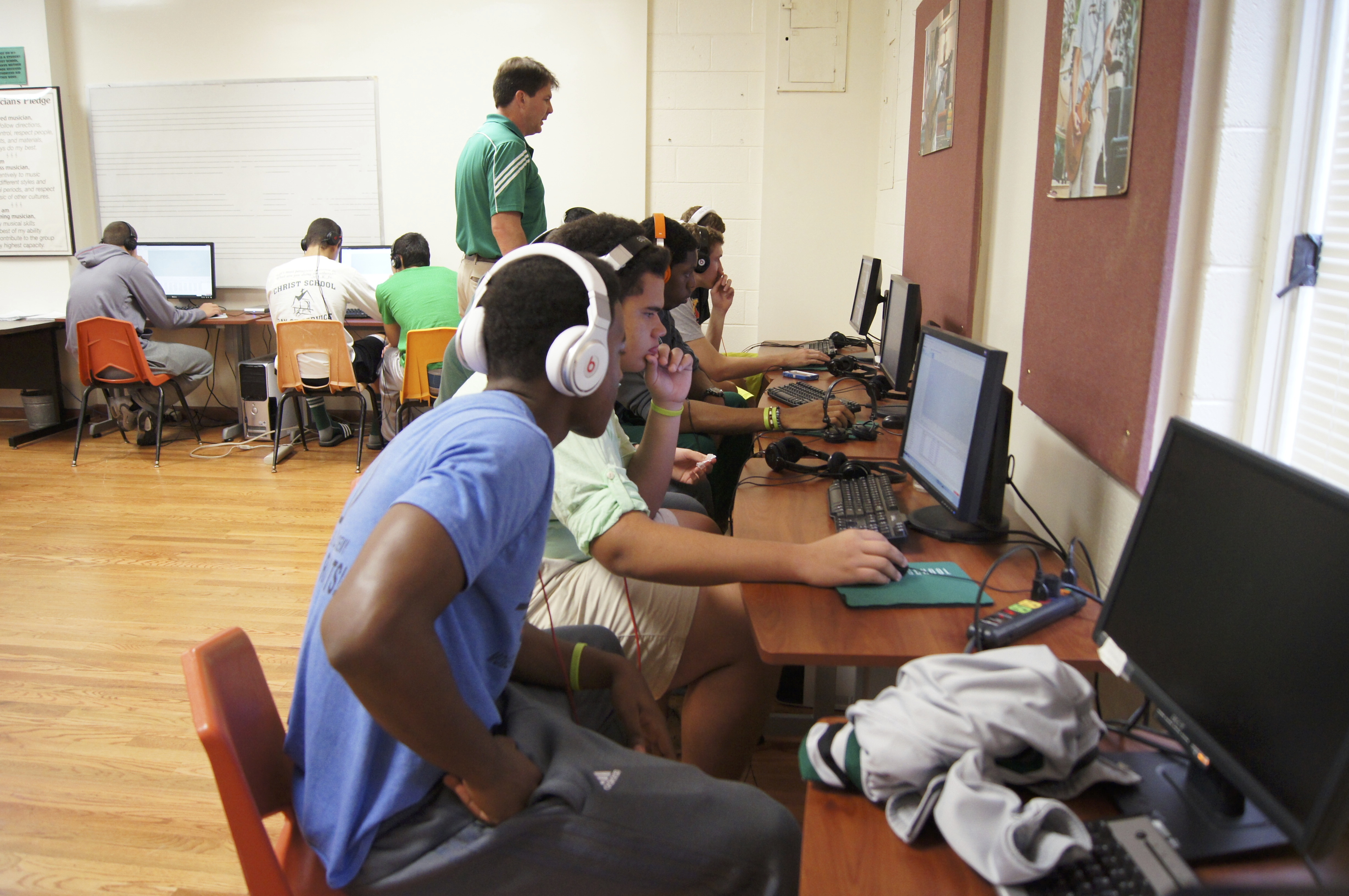 All of these courses allow students to fulfill the .5 credit in music required for graduation. We can also provide private instruction that counts toward this credit, provided you fulfill the three-hour-per-week practice requirement and perform in the semester recital.

If you have questions about the Christ School music program, contact Patrick McMurry at (828) 684-6232, Ext. 125, or by email at
pmcmurry@christschool.org
.